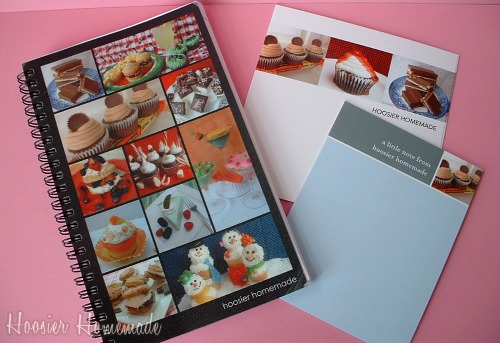 Last week I spent 6 days away from home in Nashville at the Blissdom Conference. I will be sharing bits and pieces of my trip soon, but today I wanted to share this cute notebook I made to use at the Conference. Many fellow bloggers saw it at the Conference, but in case you missed it, I wanted to be sure you saw how cute it is.
I made it on Tiny Prints, simply uploaded some of my favorites treats that I have made and created the book. The order came really quickly, even faster than they said it would. I also made some stationery to send a little note to friends and family. Sure does seem like that is something people don't do much of anymore…snail mail!
The notebook was not only great to have to make notes, but it was also a fun way to promote Hoosier Homemade. If you are a blogger, you could certainly add your blog photos and share with anyone you chat with. If you aren't a blogger, what a great gift these would be for friends or family, you could add your kiddos photos and send one to Grandma or maybe even for Daddy to use at the office.
Thank you Tiny Prints for your continued sponsorship with us!!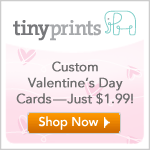 January just seemed to fly by! Even though we have had our share of snow, and more on the way tomorrow, it has been a fun month here! Lots of Winter Cupcakes to share…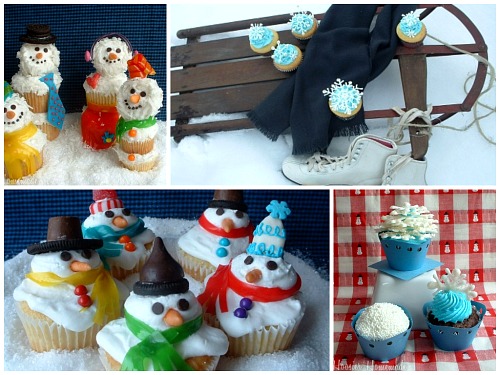 My Favorites ~ Your Favorites ~ Top Referrers
I shared the Snow Family Cupcakes and the Meringue Snowflakes on Cupcake Chronicles Newsletter. And the Melting Snowmen and Snowflakes made with white chocolate for Cupcake Tuesday.
Even though I loved all the Winter Cupcakes, my favorite was the Winter Wonderland on Gum Drop Mountain. I had a blast creating it to share with you all!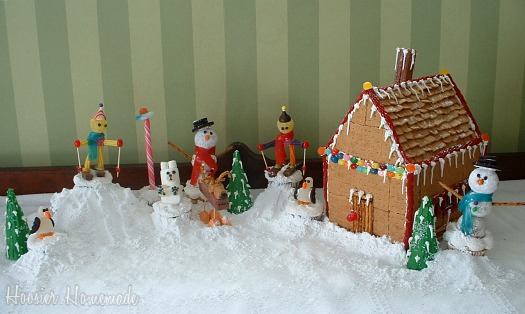 Your Favorites…
Top Referrers…THANK YOU!
A special THANK YOU to the Cupcake Chronicles Newsletter sponsors too!!
I'd love to chat about adding you to my list of sponsors!! Visit my Advertise page for details!