One of the best things about blogging, is the relationships that you make with other bloggers. It's so great to be able to send an email to a fellow blogger, ask for help and it's even better when they happily agree to give you some help.
I have been given not one, but two awesome awards by fellow bloggers. This really means, so very much to me.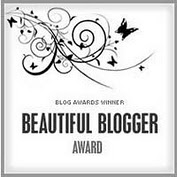 Earlier this month (sorry it's taken me so long to accept) I was given the Beautiful Blogger Award from e-Mom whos blogs over at Chrysalis.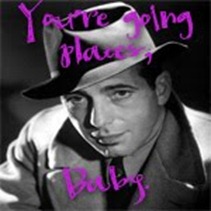 And today, I received the Bogey Award from Deb who blogs over at Just Short of Crazy.
Head on over and check out their blogs, they are full of great info and lots of fun!
Thanks again for honoring me with these awards! 🙂
And a special Thank You to my readers! I'm just thrilled to have so many great readers, without you all, there wouldn't be a Hoosier Homemade (making you hungry and gaining weight just by reading my posts 🙂 )