Wow! Where did last week go? I can't believe I'm already putting this post together again for you!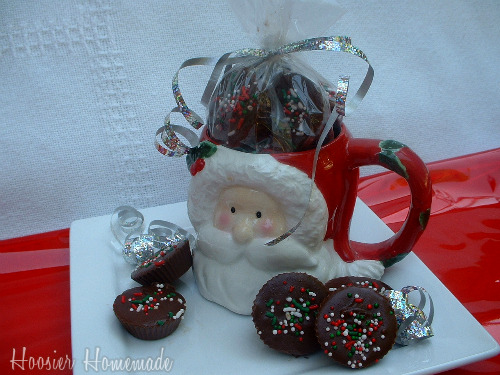 Before we get started with my favorites, I wanted to be sure to let you know that today is the day I'm sharing my Homemade Peanut Butter Cups on the Holiday Bake, Craft and Sew Along!
I'm sharing a few of my favorites from Cupcake Tuesday, more great cupcake deals that I've seen this week, and some deals that you won't want to miss out on.
Cupcake Lovers Unite!
There were such great cupcakes this week on Cupcake Tuesday, as always, I had a hard time choosing!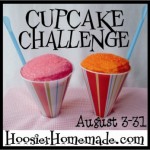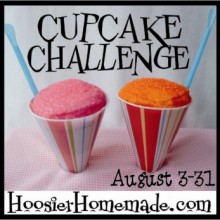 The Cupcake Challenge starts this week! Be sure to grab the details and get creating! There will be some awesome prizes too! And remember, the author of What's New, Cupcake? is judging!!! Woot!

If you are looking for some inspiration for Cupcakes, have you seen all the great ideas on Flickr? I have a Cupcake Tuesday group that you can join, or just browse around at all the awesome ideas!
You can grab some great deals on candy for your cupcakes and other goodies over at Candy.com
.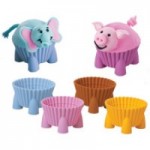 You can find these cute little cupcake holders and more over at Sweet! Baking and Candy Making Supply.
Flirty Aprons are one of my favorites! Grab yours at 10% off purchase of $30 or more at Flirty Aprons, code CJ10
!
In other Hoosier Homemade News!!
The Holiday Bake, Craft and Sew Along is wrapping up. If you missed any of the goodies, you can see them all over at Skip To My Lou's place!
My Homemade for the Holidays Party ends today! There are lots of great ideas to get you started early this year!
Did you see my exciting announcement about the Family Dish Ambassadorship? Run over and see! There are Peach Cupcakes with Peach Fluff filling too!!
Special News!
My good friend and blogging buddy, Keri Lyn, has recently told me about a couple great deals you may want to check out!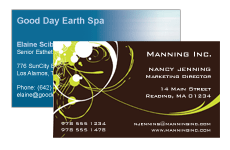 Vista Print is having their 10th Anniversary Sale, and WOW! is it ever a sale! In Celebration of Our 10th Anniversary, Get our Top 10 Products FREE! Plus, FREE Photo Uploads! Click Here
FREE Products include: business cards, labels, photo books, mugs, totebags,  sticky notes, rubber stamp, calendar, mousepad, AND notebook!
Wow! I'm heading now to get some cool new Hoosier Homemade goodies for my upcoming trips!
Keri Lyn also told me about this great new program, Savvy Savings & Scholarships.
Each week, Savvy Source offers parents a significant savings on a fun, family-friendly activity selected by Savvy Source. The best thing about the program is that with every purchase, Savvy Source donates 5% of the proceeds to a preschool scholarship fund and 5% to the purchaser's preschool of choice. As you know, it takes a village, and this is a great way for our community to play a leadership role in a cause that matters to all of us.
Learn more about how you can save!
Get a Kashi(R) GOLEAN(R) breakfast product FREE, details apply. Choose from hot cereal, cold cereal, or chewy bars.
Disclaimer: This is an affiliate link. I'd love for you to check it out and see if it's something that would work for you.
 I'm linking to the Blog Parties in my footer, please visit them! You might just find one or two that are new to you!