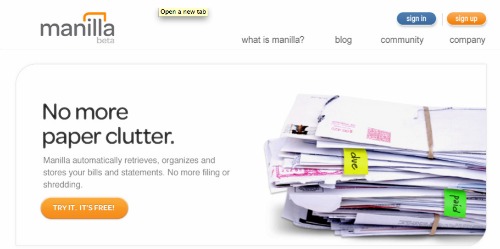 Seems like the busier I get, the more disorganized I am, especially with paper work. Trying to keep track of bills and their due dates, can sometimes be overwhelming. Well, Manillahas come to the rescue!!
What is Manilla?
Manillais afreeweb based service that helps consumers better manage all of their household accounts, including financial, utilities, subscriptions and travel rewards programs, in one secure place online. Under a single password,Manillaprovides customers with an automated, organized view of all of their account information, text and/or email reminders to pay bills and unlimited storage of account documents that Manilla has seamlessly retrieved for the consumer.
So how does Manilla work?
Manillauses your online account login to retrieve current balances and bill due dates for you, as well as stores many of your available account statements, notices, offers and bills, in one organized and easy-to-navigate account on Manilla.
How do I set up my Manilla account?
It's simple to get started on Manilla:
Set up your Manillausername and secure password
On the Accounts page select "Add Accounts" and search for your household accounts including banking, credit cards, loans, investments, cell phones, cable, Internet, magazine subscriptions and travel and hotel rewards programs.
Enter your online usernames and passwords for your accounts (if you don't yet have an online username & password for some of your accounts, Manilla will take you where to go to set them up)
Is Manilla safe?
Manilla takes security very seriously. A comprehensive security and privacy policy has been baked into the product from day one and is regularly tested to make sure it is always safe, secure and private for every user. Manilla uses bank-level security practices like those used by major US financial institutions.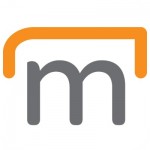 Would you like to win $1,000 to help pay bills?
Well sure…I know I would! Just follow the easy steps below and enter to win!
Get organized and be entered to win $1,000 cash to pay your bills!
How to Enter:
2. Link one or more household, financial, subscription or rewards account within Manilla
3. Come back and leave a comment telling me you signed up and how Manilla can save you time!
This is a sponsored conversation written by me on behalf of Manilla. The opinions and text are all mine. Contest runs June 7-30, 2011. Winner must be signed up with Manilla with at least one account linked to win. A random winner will be selected by July 1, 2011. Official Contest Rules