Relaxing in the backyard, enjoying a picnic at the beach or even a potluck for Fourth of July! While all of those things are fun, there is always preparation that goes into those days and one of the most overlooked areas might just be your outdoor space.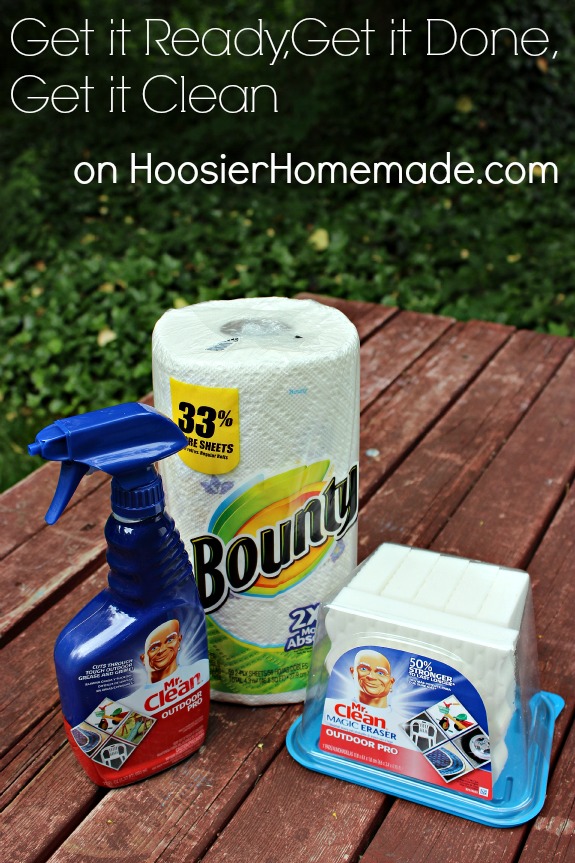 According to a recent Procter & Gamble (P&G) survey, only 25 percent of consumers clean their grills and only 20 percent of consumers clean their outdoor furniture.  Have you cleaned and prepared your outdoor area yet? We received Mr. Clean Outdoor Spray, Mr. Clean Outdoor Pro Magic Eraser and Bounty, all available at The Home Depot, your one-stop shop for purchasing P&G products.
We try to grill as much as we possibly can so the grill can get pretty nasty looking with the grease and soot and whatever else flies through the air and decides to land on it. Even though we try to keep it covered as much as possible.

And like a lot of other families in that there never seems to be enough inside storage for all our stuff. So there are items that inevitably get left outside for the winter, and after sitting there exposed the grit and grime can be fairly gross. And then there is the grease on the grill from all the cooking as well. So finally it was time to give the grill a good cleaning and Get it Ready Get it Done Get it Clean before summer kicks into high gear.
So I put the boys to work on cleaning up the grill and getting it ready for summer.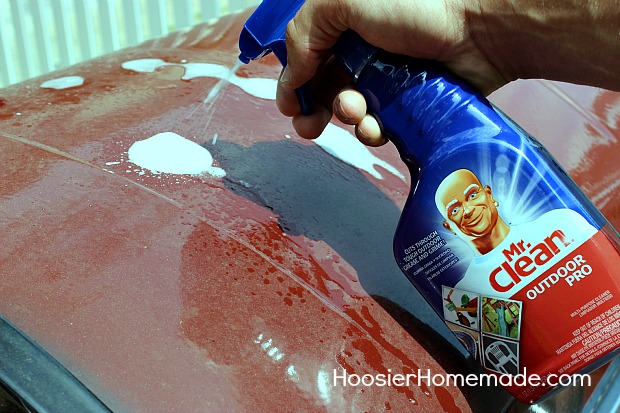 The Mr. Clean Outdoor Pro made quick work out of the dirt and grime from being left outside all winter.  Then they touched up any tough areas with the Magic Eraser. It was so easy that the boys had the job completed in less than 20 minutes, and they didn't complain one time. That may be a first for teenage boys when it comes to any cleaning  job.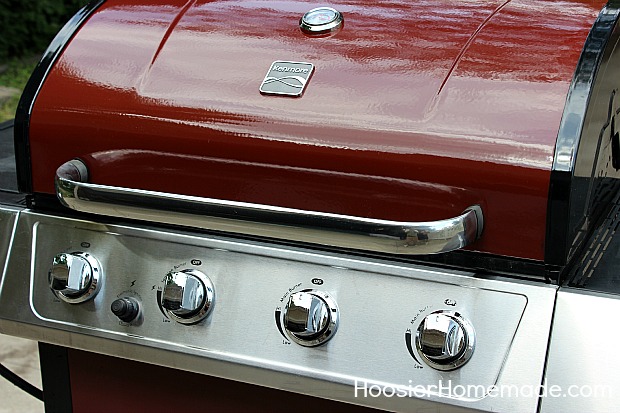 You can find these Procter & Gamble products and everything you need to Get it Ready Get it Done Get it Clean at The Home Depot. 
Just for our readers here at Hoosier Homemade we have an outdoor cleaning pack to giveaway to one lucky reader so they can Get it Ready, Get it Done, Get it Clean.
Disclosure: I was provided these cleaning products to try. As always, the opinions are my own.