Happy Cupcake Tuesday – I'm so excited you are here! Looking for a cupcake recipes? Be sure to check out the Cupcake Heaven page, there are over 200 cupcake recipes and decorating ideas!
Last week I told you about my upcoming trip to Myrtle Beach for their 75th Birthday Bash featuring Katherine and Sophie from Georgetown Cupcake. So today I thought I would share with you the World's Largest Cupcake Tower and my interview with them.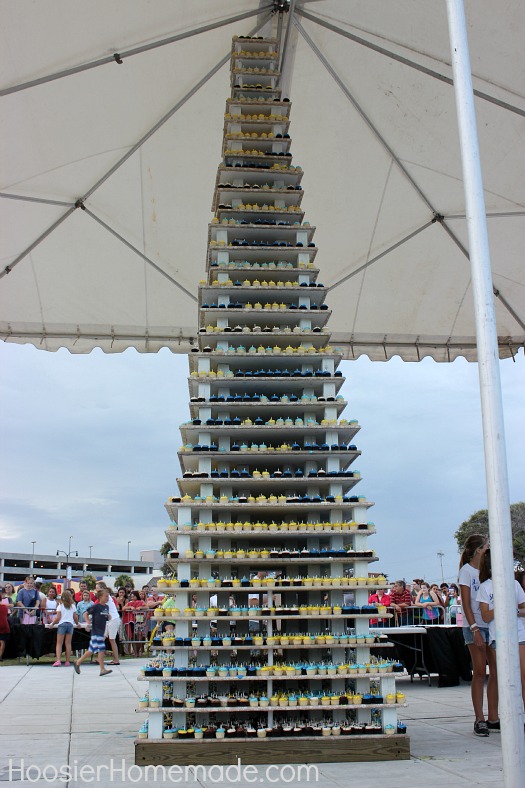 The cupcake tower was constructed to celebrate Myrtle Beaches 75th Birthday. The goal was to break the World's Record for the Largest Cupcake Tower, and in fact, they blew the current record of 15 feet 4 inches and 25 tiers, set in November 2012, away. The new Guinness World Record Cupcake Tower stands over 20 feet tall and has 32 different tiers to hold cupcakes, 7,524 of them.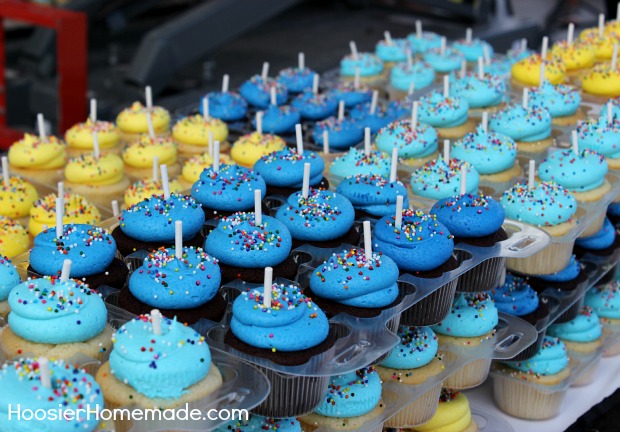 The cupcakes were baked and decorated by Georgetown Cupcake and shipped to the event in a refrigerated truck.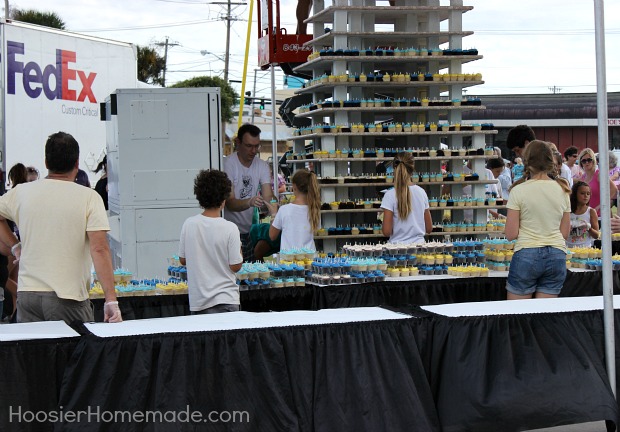 And then lots of volunteers placed the cupcakes on the tower.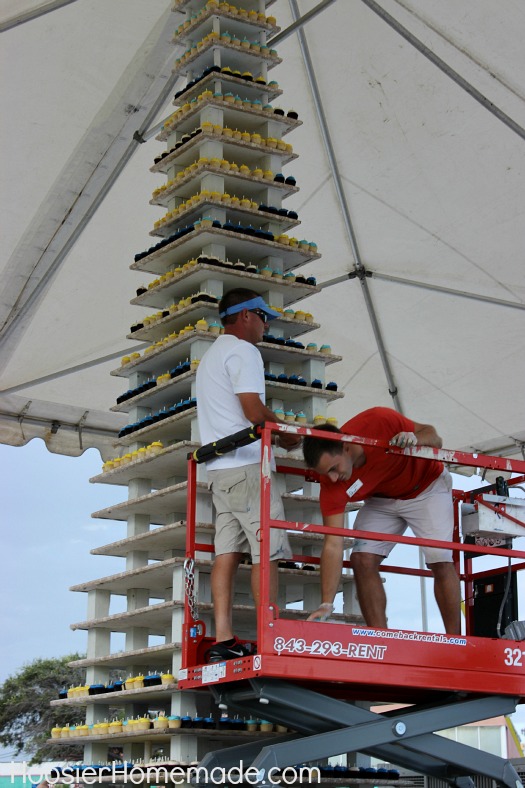 With the help of a scissor lift, the cupcakes were placed at the very top.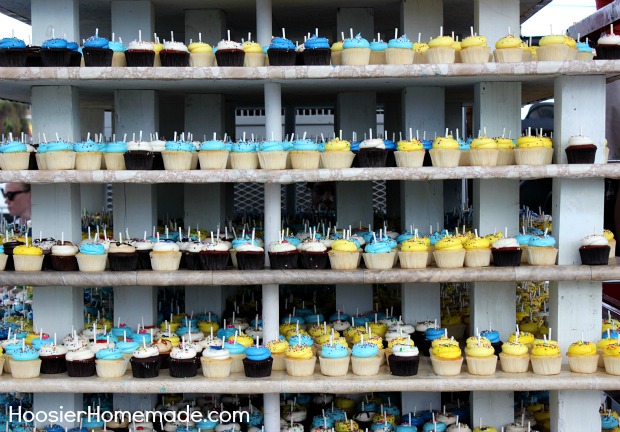 Vanilla and Chocolate Cupcakes were later taken off the cupcake tower and served to the visitors.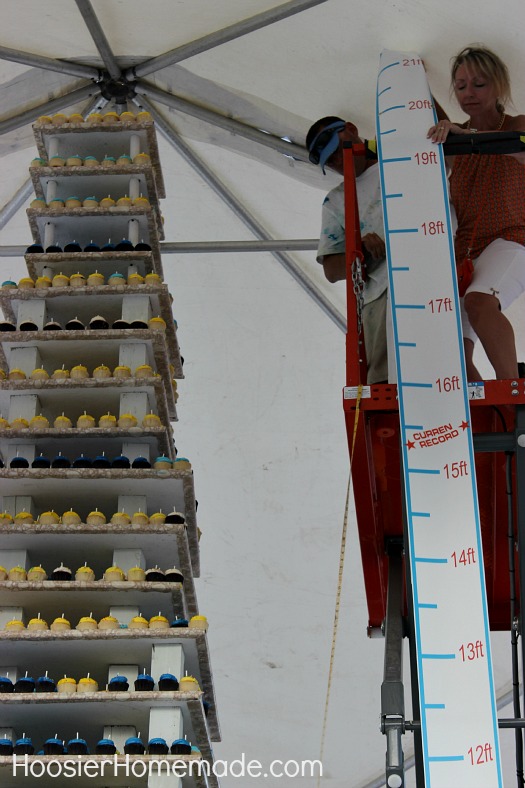 There were officials that were witnessing the attempt of the World's Record, like Brad from a a & e, an Architect firm in Myrtle Beach.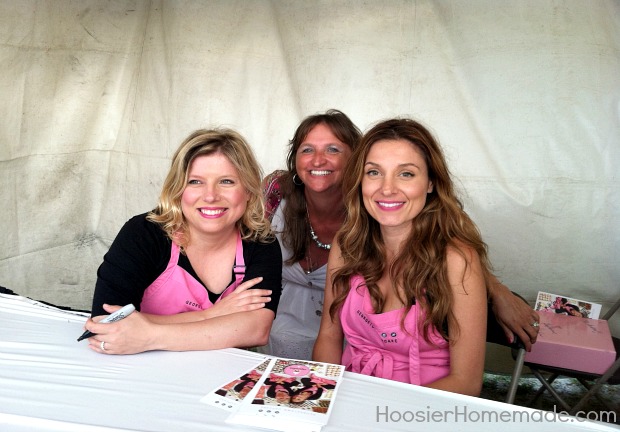 Even though the line was super long, Katherine and Sophie were extremely gracious to speak with everyone during the Meet & Greet. I was lucky enough to have a special interview with them!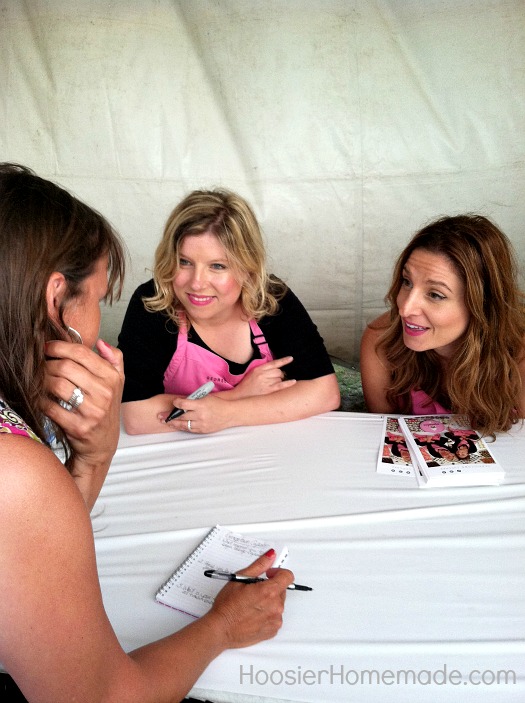 Georgetown Cupcake Interview with Katherine and Sophie
HoosierHomemade – What inspired you to begin baking cupcakes?
Katherine – Our Grandmother. We grew up baking with her and always loved being in the kitchen.
HoosierHomemade – Have you had formal pastry chef training?
Sophie – No we haven't. We always tell people to follow their passion, it might be hard work but if you are doing something you love there will always be a reward.
HoosierHomemade – What is your all time favorite flavor combination?
Katherine – Salty Caramel
Sophie – Chocolate Hazelnut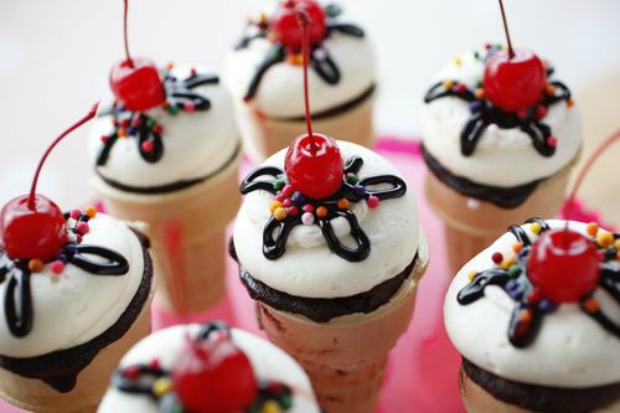 You can find out more about Georgetown Cupcakes on their website and also see them on their show, DC Cupcakes!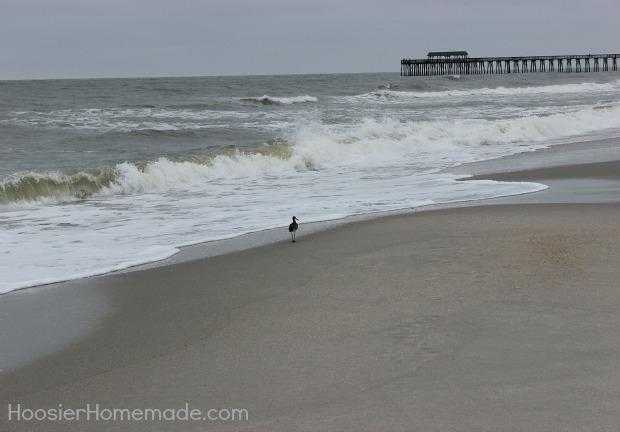 We had a wonderful weekend and stayed at the newly renovated Springmaid Beach Resort right along the ocean in Myrtle Beach.