Among many of the usual Fall activities, apple picking, visiting the pumpkin patch, decorating, and baking some yummy Fall desserts, our family enjoys football.
My middle son plays on the High School team. He is a sophomore, so he dresses for both varsity and junior varsity games. In our town, the varsity plays on Friday night and the JV plays on Saturday morning. And add in practice every day, and the TV rarely tuned into anything except ESPN. Our house and our lives are filled with Football, in fact, all sports in general.
Here are a few shots of Nick (#96)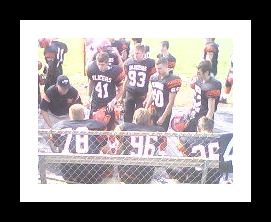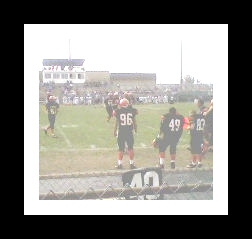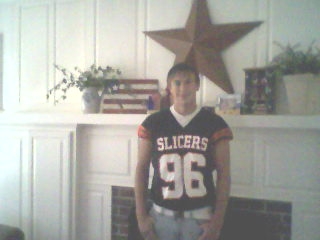 I don't have a camera that's good enough to take pictures up close or action photos. One of the Football Moms was nice enough to give this picture to me.
All week we are celebrating the changing season with Fall Festival. Today over at Daily Dwelling, Monica is hosting some family fun and a giveaway too.