Saving money is crucial…and living better is even more important! Walmart has made a new committment to their customers, and I'm super excited to share it with you.
Walmart wants to make sure that YOU are getting the lowest prices, without hassel or running all over town to get them.  Did you know that you can take any competitors ad into Walmart and they will match the sale price?
We headed to my local Walmart to see just how ad matching works…
If you can't see the video, you can watch it here.
And just how much did I save?
Peeps Easter Candy…$.98…everyday low prices
Yoplait Yogurt…10 for $5…saved $.80
General Mills cereal…3 for $10…saved $1.35
Fruit Roll-ups & Gushers…3 for $5…saved $1.02
M&M's Easter Candy…$2.68…everyday low prices
Total Saved…$3.17
I could have saved even more if I would have thought ahead to take some coupons with me. Here are a couple I found…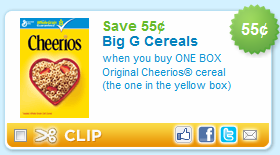 Save $.55 on ONE Box of Original Cheerios or…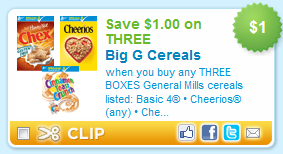 Save $1 on THREE boxes of General Mills cereals
Click on the links to print coupons.
Walmart has implented extensive associate training for Ad Match to help ensure the policy is executed consistently. Simply take your ads to the register and the cashier will match the ads. Happen to forget your ad? You don't need to bring in the ad for Walmart to match the competitors lower price.
There are special circumstances though with the Ad Match ups…when the promotional price can be identified. For example – If an ad states "Buy one for $2.49, get one free" or "Buy one, Get one free. Save $2.49" Walmart can match that price. But if a competitor ad states "All cosmetics 50% off,"  then Walmart cannot match the promotional price since it's not stated.
For more information on the new committment from Walmart, please visit my fellow Walmart Moms…Lille Punkin' Reviews, Wholesome Mommy and Frugal Upstate .
Do you have questions or comments? Leave me comment.

Disclosure: This post is part of a campaign I am participating in with the Walmart Moms. Walmart has provided me with compensation  for this post. My participation is voluntary and opinions, as always are my own.