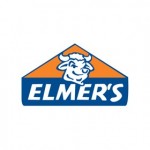 Well it's been a fun and eventful time the last two weeks as Casey has been working on completing his Science Fair Project. He has had a great time doing the activities with his friends to perform the experiments to collect the data needed for his project. And has learned a lot and is looking forward to sharing his project.
I thought I would take the opportunity to thank Collective Bias along with Elmer's and the Society  for Science & the Public for making this possible. This is the organization that runs the Broadcom Masters Science Fair program.  Elmer's is proud to be a sponsor of this national competition this year and they are very excited. You can find an affiliated fair close to you.
For those of you that might be wondering how you can get involved there are links on their site that you can go on to volunteer at a Science Fair near you you can even sign up to be a judge if you'd like.
And it is really easy to display your project with an Elmer's Project board and all their easy to use supplies that you can purchase on line at Walmart.com or directly at your store.
It was really very easy to put his display board together…
Got our supplies together
Laid out the information
Casey liked using the Elmer's Glue Dots
Casey laying out the title
Casey's display, #projectready
Here is a short video with Casey and Doug talking a little about his project…
And here's another showing you how easy is can be to put the board together…
Casey is rehearsing giving his presentation. I'll share that with you in the next few days. I hope this has inspired you to help you kids explore the world of science.
Check out all the cool Elmer's products on our Whrrl including our shopping trip to Walmart. 
Disclaimer: I was compensated by Collective Bias for this project, all experiences and opinions are my own.