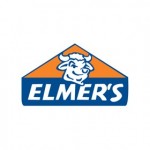 I've been asked by Collective Bias to participate with my son in the Elmer's Glue Science Fair Ambassador Program. Over the coming weeks I will be updating you as I work with my son to complete his science fair project.
So I think we'll start from the beginning of course which should be, What would interest my son enough to really get him involved in the project, see he is a 7th grader and you know how kids can be at this age.
I sat down with him and we went on-line and and did a Swagbucks search for "science fair project ideas". I was relieved to find that there were several sites available to find ideas from. After surfing around awhile we ended up at All-Science Fair Projects. This site has a lot of ideas and they are broken down into easily understandable categories. After about 15 minutes and several false starts with him deciding what he thought would be cool we discovered the perfect science fair project topic for him. His science fair topic is Nintendo Wii – training tool or only a game.
Now this isn't his first science fair as his middle school sponsors a fair for all the 6th grade but this year he will be participating in a fair in a neighboring town.
We are still working out all the parameters for the experiment but the rough idea is to take a group of 7th graders and have them perform a specific sport (i.e. bowling) them have them play a bowling game on the Wii and then have them perform that sport again. We will collect and compare the data and then he will report the results.
Now since this is sponsored by Elmer's of course we will be using some products from them to display at the science fair. We have done some pre-shopping and I have to say that I didn't realize all the different products Elmer's has available to help us do a great display. I'll definitely be using their tri-fold display board and I'm sure we'll need some construction paper and markers.
I do hope that you will join us and follow along as we complete his project. Be looking for future updates.
Disclaimer: I am being compensated for this project by collective bias. all experiences, observations and opinions are my own.