As we all know, breakfast is the most important meal of the day. And a healthy breakfast is even more important.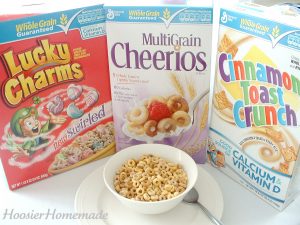 Even though mornings in our house are pretty crazy, having 3 teenage boys getting ready and out of the house by 7 a.m., it's still very important that they have a good, healthy breakfast.
Recently I had the opportunity through My Blog Spark to try some of the new reduced sugar General Mills cereals.
Some facts from the General Mills website on health and wellness…
Whole grains work to reduce the risk of heart disease and some cancers. Whole grains also are a healthy way to manage weight, and researchers have begun to examine the benefits of whole grain for diabetics.
And some facts about children who eat cereal…
Children who eat cereal frequently are less likely to be overweight, and they consume less fat and cholestrol than infrequent cereal eaters.
There are other benefits for children who eat breakfast.
A 1998 study showed that – compared to children who skip breakfast – those who ate breakfast:
performed better at school
recorded higher test scores
reduced absenteeism and tardiness
I was pleasantly surprised by the statistics on this graphic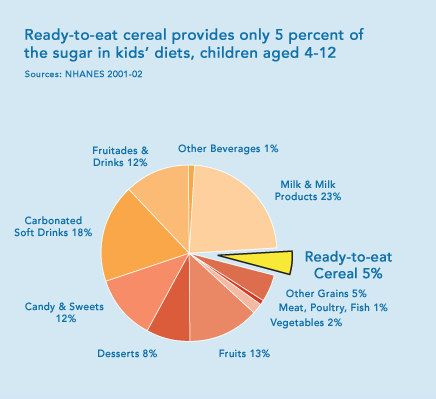 Full Disclosure: A special Thank you to General Mills and My Blog Spark for sending us coupons to purchase cereal.