With the hustle and bustle of a busy life, with the demands of family, kids and work. It is becoming increasingly important to as they say "stay connected". I recently had the opportunity through Verizon Wireless to try out one of their latest smartphones to see how it could help me integrate some of my daily activities and help me be more productive.
They were nice enough to let me review their Motorola Droid X for the past month and I have to admit I'm not really wanting to send it back. I've found that there are some great apps out there for all of us busy cooks from epicurious, where you can browse the recipe categories for the perfect dish and even create a customized shopping list for your entire meal.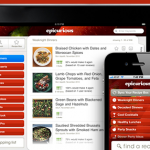 To the Diet Watcher Cookbook where you can find easy everyday recipes from everyday people. There are just about any apps for busy parents to help simplify your life.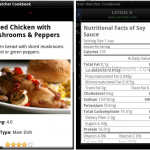 Along with the cooking apps, my son and even hubby have become enthralled by the popular game Angry Birds. And I'll have to admit, I've played it a few times too and it's pretty fun!
The Droid X's large touchscreen and slide out keypad make a great combination. Once you get the hang of it the phone is easy to use and I found myself preferring it over my old Blackberry. Now I just have to wait until June when I can upgrade to a new Android Smartphone.
Do you have a favorite app for your phone?