We are right smack in the middle of grilling season! Doug has always enjoyed grilling, but especially the last couple of year's after getting his new grill. He has definitely become quite the grill master, not only cooking up Burgers and Hot Dogs, but trying his hand at Buttterflied Chicken and Asparagus.
Now he's giving some Pork Ribs a try for the Dibs on my Ribs Recipe Contest, co-sponsored by Tyson Fresh Meats, Inc., McCormick & Company, Inc., Kraft Foods, Inc., and the National Pork Board.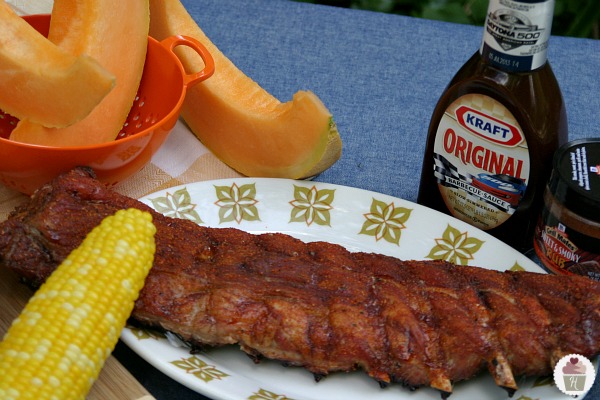 Doug has been wanting to try wood chips for awhile now, and these Apple Wood Smoked Ribs were the perfect opportunity. The prepackaged chips make it simple to use and experiment with new flavors.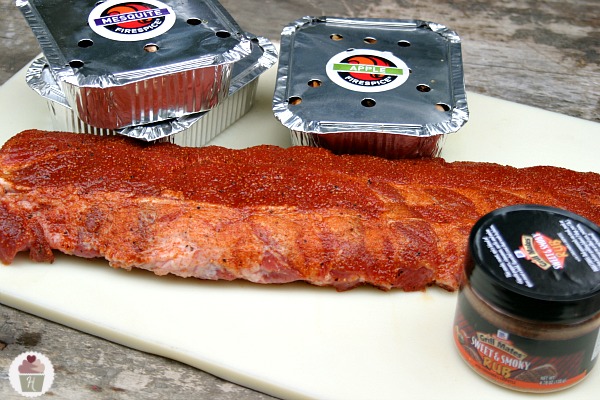 While the wood chips soaked in water, he rubbed down the ribs with McCormick Grill Mates Sweet and Smokey Rub and fired up the grill. Sometimes simple is better, we could have spent hours marinading the ribs but with the complete taste that you get from the Grill Mates Spice Rub and the infusion of the smoke from the Apple Wood nothing else is needed, simple right.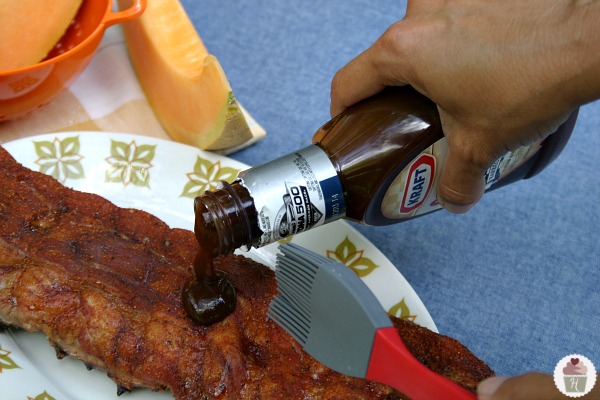 Do you have an original rib recipe that you would like to share too? You can enter until August 12, 2012, at 11:59 p.m. ET and have a chance to win one of two Grand Prize winners (one in each recipe category) will receive a one year supply of groceries awarded as twelve $500 Walmart gift cards. Grand Prize Winners will also have the opportunity to attend the Memphis in May BBQ Event in Memphis, TN in May 2013. (See contest site for full prize details.)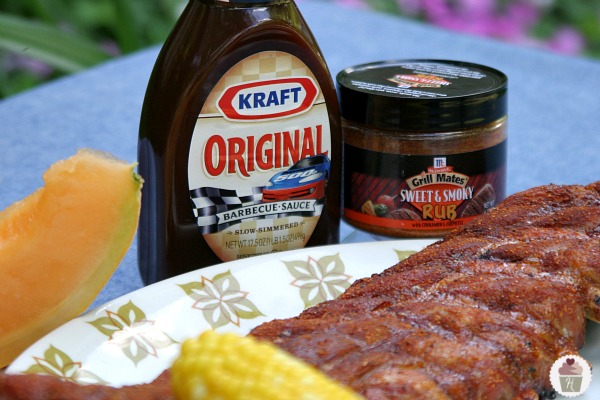 Looking for a great rib recipe? There are several already added to the contest!

Would you like to win a $20 Walmart Gift Card perfect to grab all the ingredients you need to grill your own ribs for the Dibs on my Ribs Recipe Contest!
GIVEAWAY CLOSED –  Check the Giveaway Winners Page
GIVEAWAY GUIDELINES:
Ten (10) lucky Hoosier Homemade winners will receive a $20 Walmart Gift Card
Giveaway will remain open until July 20, 2012 at  10 p.m. CST. Winner will be chosen at random, notified by email and will have 48 hours to respond.
REQUIRED ENTRY:
What is your favorite way to enjoy ribs?
OPTIONAL ENTRIES: Please leave a separate comment for each entry
Disclosure: I received a Dibs on my Ribs Prize Pack from One to One Network. No other compensation was received. The recipe and photos are my own. As always, the opinions are my own.