Welcome to another great week of Cupcake Corner! If you are new, today is the day we share our love of cupcakes!
Did you all miss me yesterday? So sorry, I didn't have a yummy recipe or great decorating tip for you!
My husband and I celebrated our 22nd Anniversary, so I spent the day with him. Shopping, laughing, eating and brainstorming…it was a GREAT day!!
Before we get to the Cupcakes, I have a few goodies to share…
I've been sharing again around Blogland… Brownies on a Stick over at Smockity Frocks and Easy Ghost Cupcakes over at Pink Little Cake.
If you are in need of a GREAT Fall candle, hurry on over and take a look! I'm hosting a party!
The Celebrating Autumn…a festival of home is coming soon! Get your projects and yummy treats ready!
And last, but of course, not least…Did you see the super cute FREE Printable Cupcake Toppers?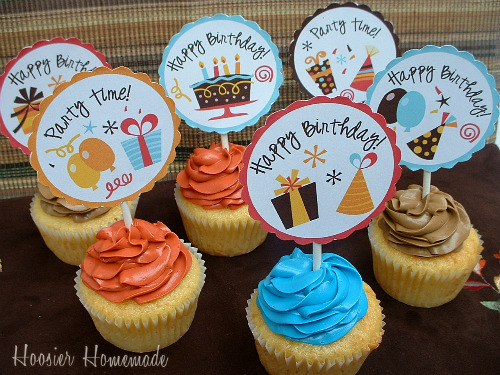 Cupcakes for a Cause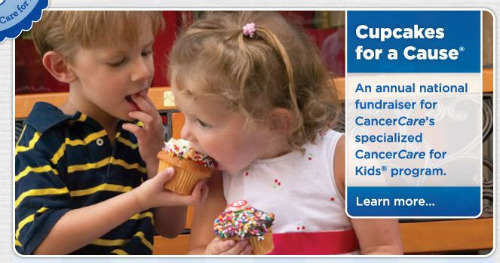 I apoligize for not telling you about this great project earlier…I created some cupcakes last year for Cupcakes for a Cause, and somehow this year, it totally slipped away from me. Thanks to Cupcakes Take the Cake for reminding me!
Cupcakes for a Cause Week, September 20 – 26th, is a week long event where bakeries and grocery stores sell specially marked cupcakes and donate a portion of the sales to CancerCare for kids. You can find a participating bakery or send a FREE e-card, and $1 will be donated to CancerCare for kids. So HURRY! What are you waiting for? It's fun and FREE! and better yet…you are helping kids with cancer!
New York City Cupcakes
Last week I spent 3 days in NYC with The Family Dish program for Unilever. Our last stop was Chelsea Market, where they have wonderful shops and food. And lots of yummy CUPCAKES!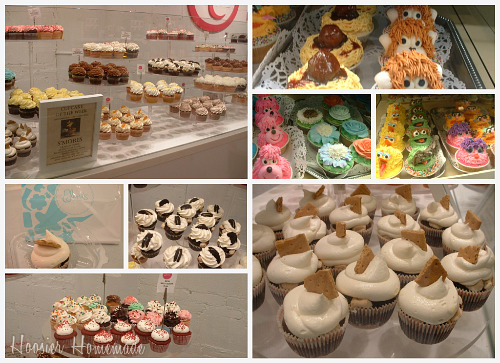 Most of these cupcakes are from Eleni's, with the exception of the ones in the upper right hand corner. I bought the S'More one…imagine that!
Cupcake Kebabs
These are just the cutest ever…created by Nibbles by Nora
Thanks Cupcakes Take the Cake for sharing them!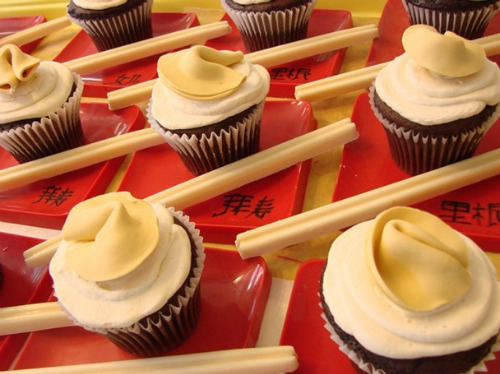 Wouldn't these be fun for Chinese Take-out night? Shared on Flickr.
More cupcakes coming your way soon!! Hoosier Homemade Cupcake Newsletter coming in October!! Have you signed up?
Read the Cupcake Daily for lots of great ideas! And of course, stop back every week for Cupcake Tuesday!