Welcome to another great week of Cupcake Corner! If you are new, today is the day we share our love of cupcakes!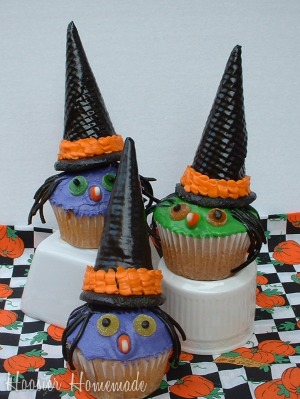 If you missed them…these fun Witch Cupcakes were in the Cupcake Chronicles Newsletter yesterday.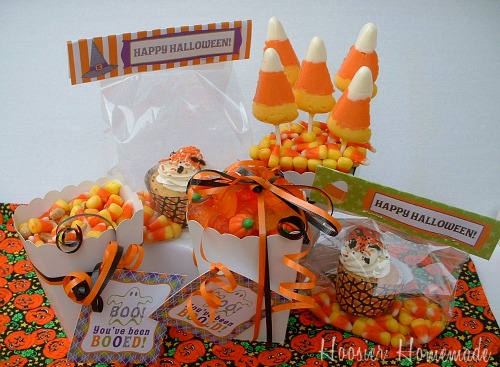 And the bonus? These fun Halloween Printables! Sign up to receive yours!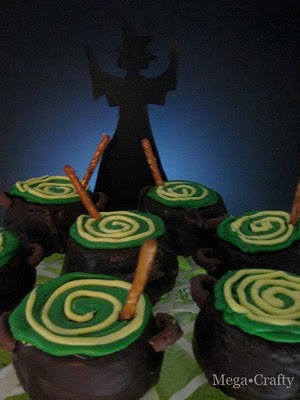 I found these Cauldron Cupcakes over at Mega Crafy, and she shows you a step by step easy process to create them yourself!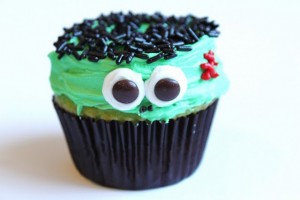 These adorable Frankenstein Cupcakes, shared by my friend, and fellow Cupcake Lover, Diane from Created by Diane.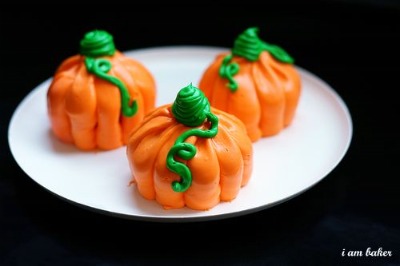 Aren't these Mini Pumpkin Cupcakes the cutest ever? Amanda, a fellow Baking with Betty friend, and from i am baker, shows you how to frost mini cupcakes and create these cute little Pumpkins.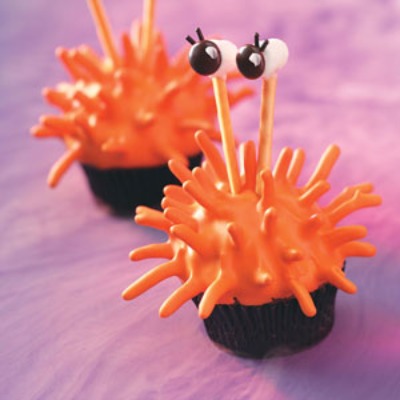 These cute "Orange You Spiky" cupcakes aren't your typical Halloween Cupcake, but I think they definitely fall into the Monster Cupcake division. My good friends, Karen and Alan from What's New Cupcake, continue to amaze me with their creativity. You can find these and lots more over at Taste of Home!
This is sadly our last week for the Halloween Seasonal Celebrations Community. If you are looking for some great Halloween ideas…this is your place to go! We are sharing Classroom Party Ideas, Pumpkin Recipes, Kids Crafts, and of course, Halloween Cupcakes!!
Never fear though…the Seasonal Celebrations Community will continue with Thanksgiving on into the Holiday Season! I'm so excited!
Are you baking up a batch of Halloween Cupcakes? Share your ideas with us!
I'm linking to the Blog Parties in my footer, please visit them! You might just find one or two that are new to you!
Disclaimer: I have not been paid to endorse or mention any of these cupcakes or products. I'm only mentioning them because I like them.