Love cupcakes? Show your love for cupcakes with these fun and adorable Cupcake Charms! Seasonal, holidays and everyday are available!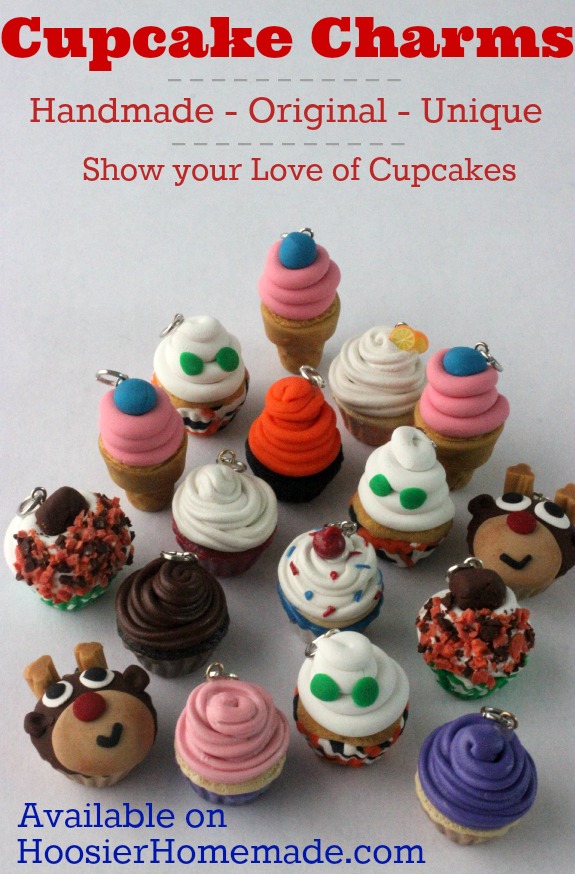 Each of these Cupcake Charms is about the size of a quarter. Because of the handmade nature of the charms, each one is unique.
Click on the photo below to purchase the Cupcake Charm that you like!
Each charm is $15 – including tax and shipping
The purchase of the Cupcake Charm includes –
1 Charm
Recipe card with instructions on baking a cupcake to match
Cupcake Charms shipped 1-2 business day after payment
Charms should arrive within 7-10 days
US shipping only included in the price – or email me for a shipping quote
Questions? email hoosierhomemade@gmail.com