Deciding what to get everyone for Christmas can be difficult, especially for those who seem to have all they want. Sometimes it's hard to find a good gift from conventional places. So it's good that we have unconventional places to get gifts from, like Catching Fireflies.
Catching Fireflies is a site that's full of quirky items. From cute oven gloves to wooden spoons that double as drumsticks, there's something for everyone.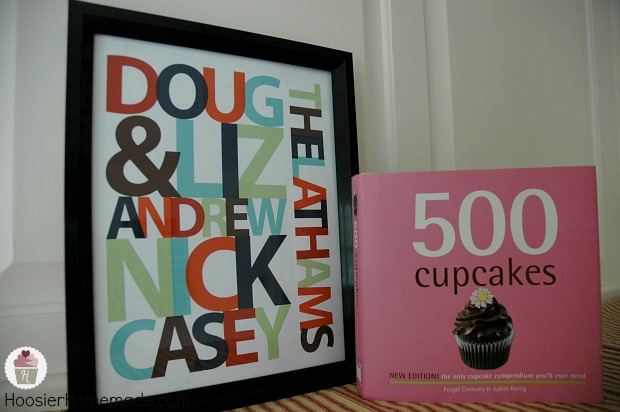 I had the opportunity to take a look around and pick out some gifts for myself. I just love this Family Print and of course, you can never have enough Cupcake Books…right?
The items were a cinch to order, priced right and a great value. Everyone can take advantage of an exclusive discount; just use the coupon code HOOSIER to receive 20% off of your purchase. So take a look and let us know what your favorite item is!
For this giveaway we are giving a $43 gift certificate so that you can pick from their wide selection. Why such an odd number you ask? Because Catching Fireflies is odd and quirky, and they want their gifts to reflect that.

Catching Fireflies $43 Gift Certificate Giveaway
Entries only accepted on this page. Facebook and Twitter entries do not count. Giveaway will remain open until November 16, 2012 at 10 p.m. CST. The winner will be chosen at random, notified by email and will have 48 hours to respond.
REQUIRED ENTRY:
OPTIONAL ENTRIES: Please leave a separate comment for each entry
Disclosure: I received products for my review, as always the opinions are my own.