Bounty Paper Towels are just not for the messes in your kitchen. Many times I've needed to clean up a DIY job and there are few things more dependable in my garage than a roll of Bounty. We've got a great giveaway for you today to get you started on your next home project, Bounty Paper Towels and $250 Home Depot Gift Card Giveaway.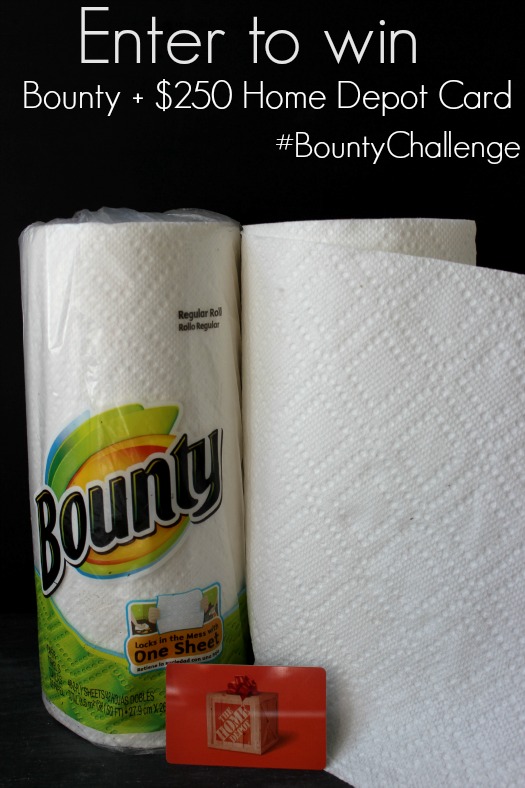 Yes I did say a $250 Home Depot Gift Card, I know my honey-do list could benefit from an influx of cash. And I'll send along a couple rolls of Bounty Paper Towels to cleanup those messy spills. They sure come in handy, whether I'm prepping a project or cleaning up afterwards.
We took on the Bounty Challenge and I just finished rebuilding Liz's Vintage Wagon Planter and they sure came in handy for cleaning off all the old dirt and grime from years of setting outside.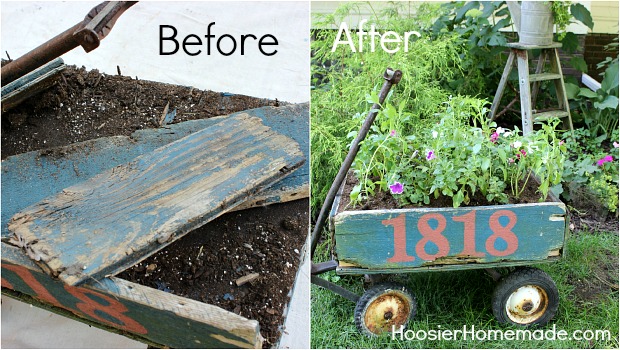 Bounty works great for all types of spills! To clean up in and outside of your home, and it works as well on paint spills as it does on dirt and grease.
Now for the giveaway
Disclosure: We were provided Bounty Paper Towels and The Home Depot Gift Card to complete this project. As always, the opinions are my own.