Funny question huh? A Sheet or Bar person?
A few weeks ago I told you about my upcoming trip to Nashville for the Blissdom Conference, and that I would be working with Bounce. I had a blast!! Not only at the Conference but also in the Bounce Brigade Room.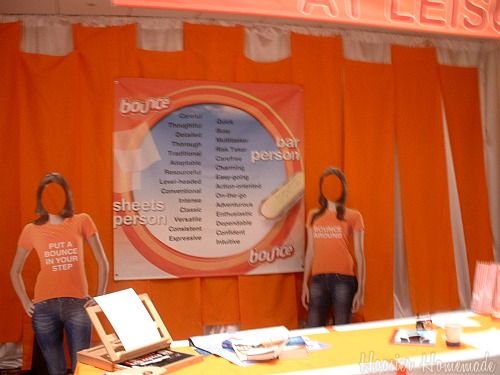 Bounce hosted games, snacks and lots of great information on their product as well as how to make your life easier. Their concept behind the sheet or bar personality is all about your lifestyle.
Are you a Modern Classic Mom? Or do you embrace your day with a set routine so you can free up time to take on new challenges?
Here are a several characteristics for each personality…
Sheet Person
Traditional
Resourceful
Creative/Artistic
Classic
The Veteran
Bar Person
Carefree
Easy-going
Adventurous
Gallant
Enthusiastic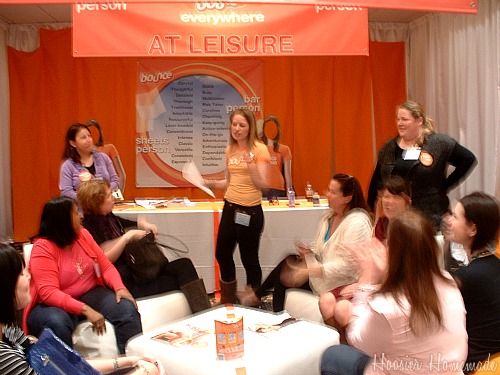 I'm definitely a Sheet Person. Growing up all I really ever wanted to do, is be a Mom and Wife, stay home and take care of my home and family. I was never really interested in a career, although I did work outside the home my fair share. I am absolutely MOST happy at home!!
It's funny how life turns out sometimes. I searched for YEARS for a way to share my passion for being a stay-at-home-Mom and the love of baking, cooking and taking care of our home. Then along came Hoosier Homemade!! I feel so blessed to have the opportunity to share my passion while still making some money to help raise our children.
Thank you Bounce for the opportunity to represent you!!
So tell me…
Are you a sheet or bar person? Stay tuned because I have a SUPER giveaway coming next week for you!
Disclaimer:  Bounce is providing me with a Blissdom conference ticket and hotel room, they did not compensate me in any other way.  All opinions are all my own.