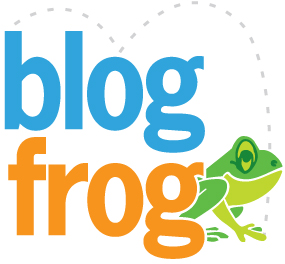 Hey all! I wanted to let you know about something fun that starts tomorrow!
Hoosier Homemade has teamed up with 7 other blogs to host a fun filled Froggy Hunt!  Much like a Scavenger Hunt, you will "hop" around from Blog to Blog and hunt for Froggy!
Start the Froggy Hunt in the Blog Frog Community! Grab the details and visit all 8 blogs! Then "hop" on back to each Blog Frog Communtiy and enter to win some AMAZING prizes!
Not familiar with Blog Frog? "Hop" on over and check out my Community! It's lots of fun and very informative!
Hope to see you there! Did I say "hop" on over enough? 🙂