Keeping up on housework is difficult with the busy lives we all lead. The day to day cleaning can be hard, but what about finding time to deep clean. Between Doug and the boys, they do a good job keeping up on the housework with me, but deep cleaning is a totally different story.
Many people deep clean in the Spring. I think it's a good idea to keep up with it throughout the year so you don't have as much to do in the Spring and so the house stays in good shape all the time.
Recently we gave the BISSELL SpotClean a pretty good test. I think you might just be shocked (I know I was)…let me show you…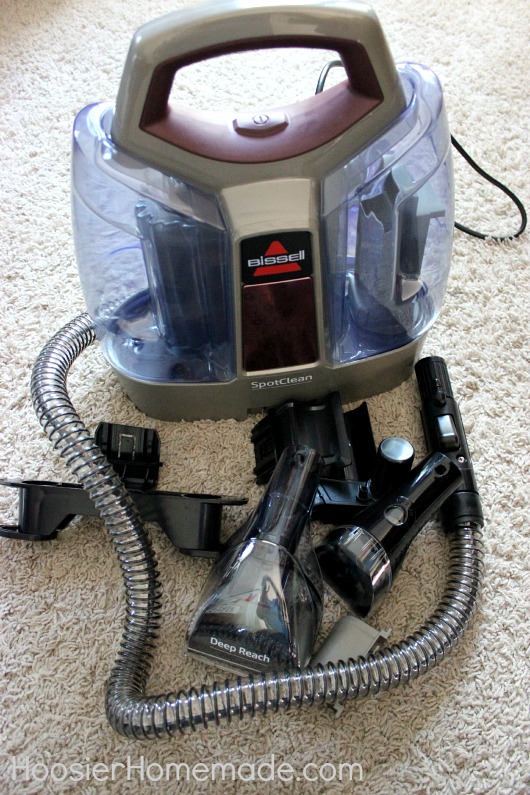 Whether you have pets, children and just everyday activity, you are sure to have a mess! Be prepared for unexpected messes with the convenience of the BISSELL SpotClean. It permanently removes spots and stains from wherever you find them using water, BISSELL formula, and handheld cleaning tools with powerful suction.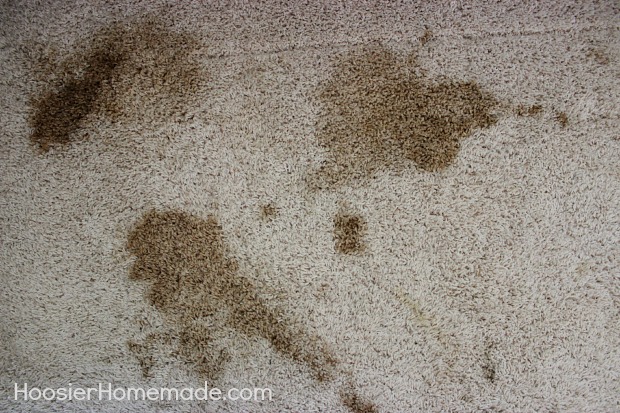 We have quite the mess on the carpet in our bedroom. Several months back, we switched rooms with our youngest son so we could have room to put a desk and small office for Doug in the large bedroom. The carpet is old and extremely stained, as you can see.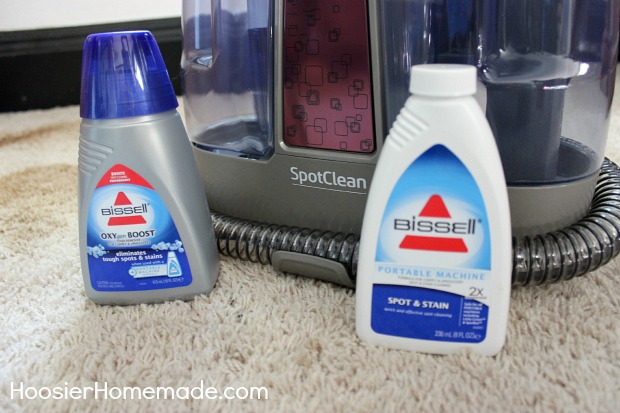 Doug went right to work with the BISSELL SpotClean and the BISSELL Formula. After the first spot shocked us, we decided to put together a short video for you to see this machine in action. I can show you photos, but really my friends, seeing it in action is really shocking.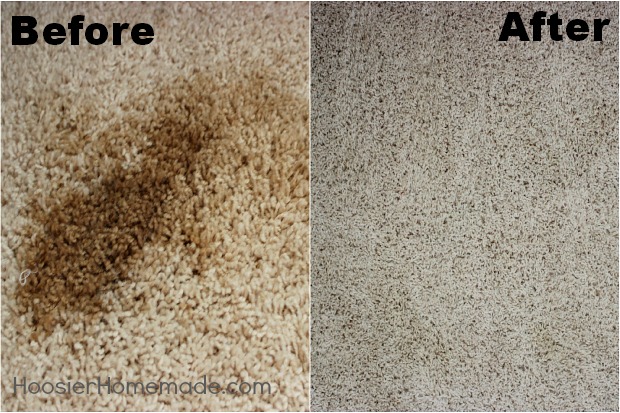 And here are the before and after shots. It truly is a great product! And available at major retailers with an MSRP of $99.99.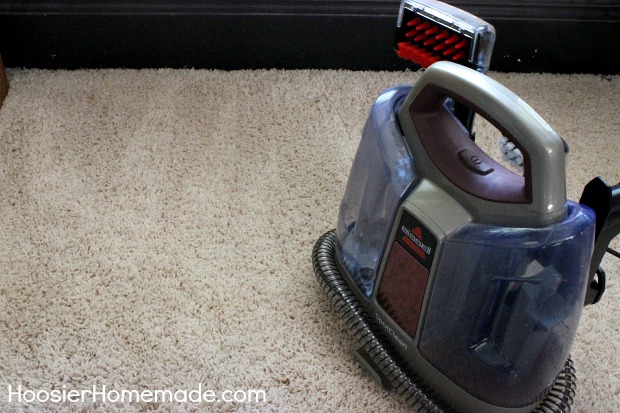 Now through September 15th, you can enter the BISSELL "Hello Life, Goodbye Stains Celebration" contest on Facebook. Upload and share a photo of how you would spend your time if you didn't have to clean.
Visit BISSELL.com for more cleaning products