Allergies and asthma sufferers are on the rise. And a lot of people stay indoors because they think their allergies will be worse outside. But did you know that according to the EPA, indoor air can be up to 5 times more polluted than outdoor air?
Our family suffers from allergies, mostly seasonal, but they are definitely bothersome. So when Bionaire offered to send us an Air Purifier to try, we were excited. I love having plants inside, especially fresh green at Christmas, but with the allergies we just aren't able. I'm not sure the Air Purifier will help with that, but we are hoping.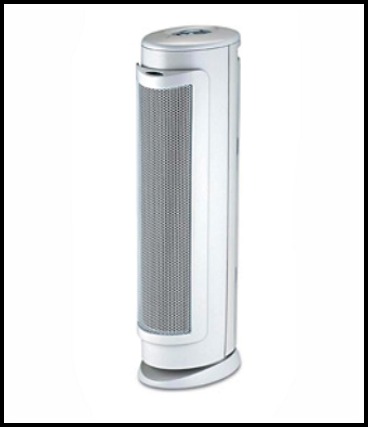 Winters are pretty cold here in Indiana, our furnace has been on for over a month already, which means a stuffy house and plenty of allergies.
We received the Bionaire HEPA-Type Tower Air Purifier with Remote Control and the Allergen Remover Replacement Filter. Stay tuned…we will be back in a few weeks to let you know how it's working.
In the meantime, if you would like to purchase an Air Purifier, you can save up to $20 on your next aer1 ready air purifier.
Disclosure: We received a Bionaire Air Purifier for our review. As always, the opinions are always my own.