We have been working on updating our Bathroom. Earlier this month, we headed to the Renew and Redo Event at Home Depot, we found lots of great ideas and products to help us remodel our bathroom, and went to work.
The next step was to replace the shower head. We bought a Waterpik Medallion and the Shower Arm with flange to connect it to the wall. Here is where we started…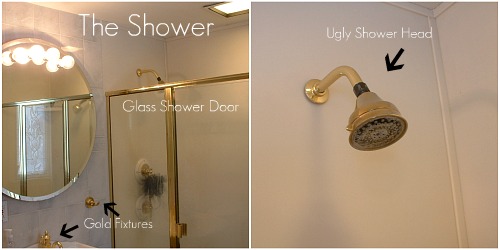 Doug took down the old shower head and replaced it. After gathering the tools he needed, it didn't take long at all…maybe about 15 minutes.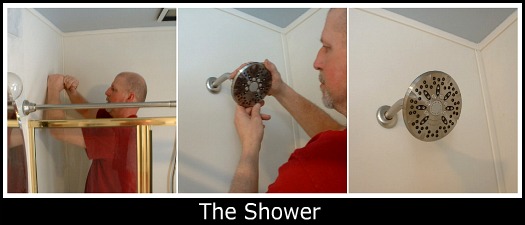 We all LOVE the new shower. It has multiple settings, one with a massaging action, which I love! After the shower head was replaced, it was time to hang the new curtain.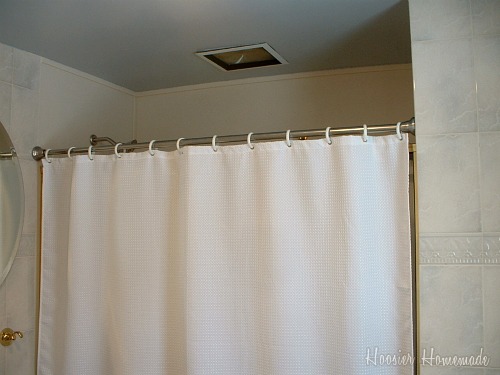 We couldn't replace the whole shower door and the way it's set up, it wouldn't work to simply remove it. Plus, with 3 teenage boys, I figured there might be more water on the floor than in the shower. So, we decided to stay within our budget and take the frugal way out.
We bought a tension rod, in the same brushed nickel that we did for the shower head. It was quick and easy to install, with no drilling necessary.
Now the ugly gold shower door is hidden behind the new beautiful white shower curtain…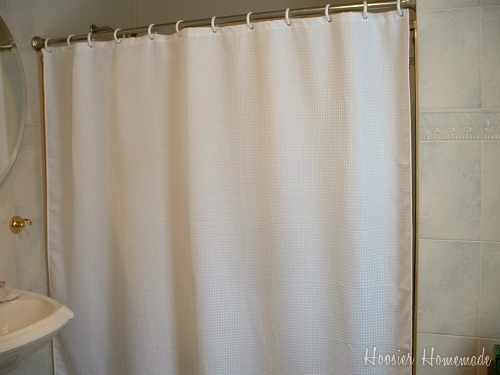 Bath updates are affordable! Find out more about the 10 most common small bath projects.
Our next step is to replace the towel racks and toliet paper holders, although we may have a little problem. The set we bought doesn't perfectly fit over the hole in the ceramic tile. And drilling a new hole, may crack the tile…which, obliviously we DON'T want to do.
We are thinking we may try to paint the existing holders like we did the ceiling fan.
Do you have any ideas for us??
I'm linking to…Transformation Thursday, Saturday Night Special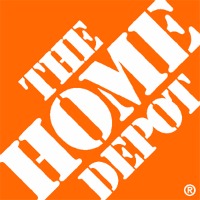 Disclaimer: The Home Depot works with bloggers such as myself to conduct product reviews. They do not tell bloggers what to say about their products or how to say it. The Home Depot fundamentally believes that people should be free to form their own opinions and share them in their own words. The Home Depot often provides product – free of charge – to bloggers for review as they did for this post. The Home Depot's policies align with WOMMA Ethics Code, FTC guidelines and social media engagement recommendations.