Being a Mom is the hardest thing I do!! There are so many things that have happened over the years that have made me wonder if I'm a good Mom. I suppose all Mom's feel that way. But then I take a step back and really look at my boys, and two things happen…
First and foremost, I thank God for allowing me to be their Mother and then, second, I decide maybe I didn't do such a bad job after all.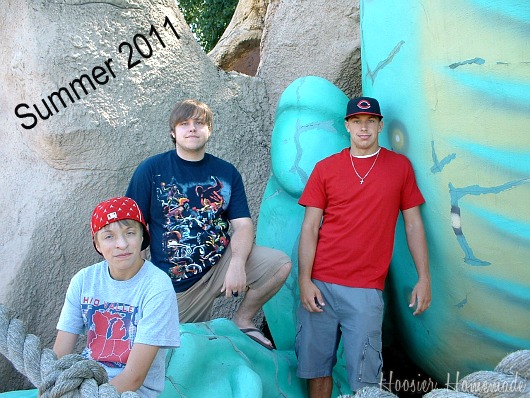 Now, I'm not saying that everything is always perfect, and the boys are far from perfect. But they are GREAT kids, they are good students, they are polite to other people and they really care about others.
So why all this talk about being a good Mom? Well, Allstate Life Insurance is hosting a Hero Mom Contest.
I certainly am not calling myself a hero, occasionally I feel like one, but all in all, most of the time I don't.
Perhaps you know a heroic mom or see one when you look in the mirror. Share your story and be entered for a chance to win $2,500 cash from Allstate. Plus four runner-ups will receive a $100 Visa Gift Card. *The five finalists will be chosen from the Entries receiving the most votes.
One of the most important things any mom can do is purchase life insurance. Allstate has been helping to protect families' futures with a range of life insurance products for over 50 years. To get a quote visit allstate.com/life
Disclosure: This is post is Sponsored by Allstate. The opinions expressed here are strictly my own. Official Contest Rules