It has been a snackin' kind of Summer so far for us! Not only are we snacking at home, but last weekend while we were at the Savvy Blogging Summit, learning how to grow our business, we also had the honor of representing ALDI while we were there.
If there is one thing that conference attendees like more than learning is the food. And if you have ever been to a conference, you know how hungry you can get. ALDI solved that problem with their Snack Cart at Savvy Blogging Summit.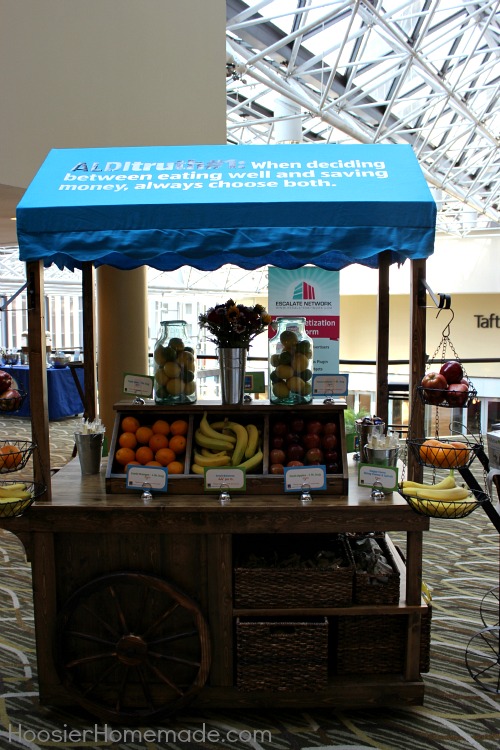 The Snack Cart gave conference attendees a glimpse into the value that ALDI has to offer.
Fruit snacks, Fruit Rolls and 100 calorie bags of cookies were just some of the items that we enjoyed.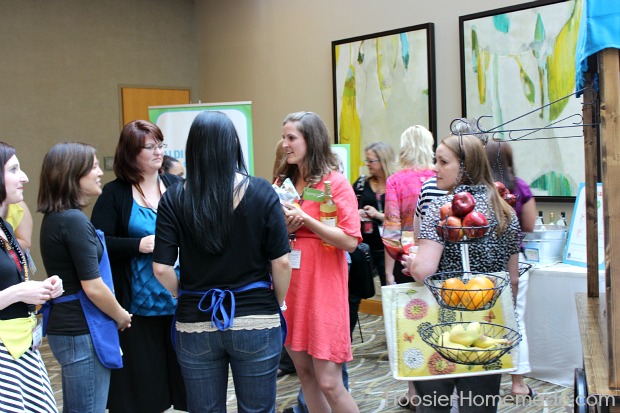 The attendees were able to take a little break, have a snack and chat with each other. From the fresh produce, to their popular snacks for kids and adults alike.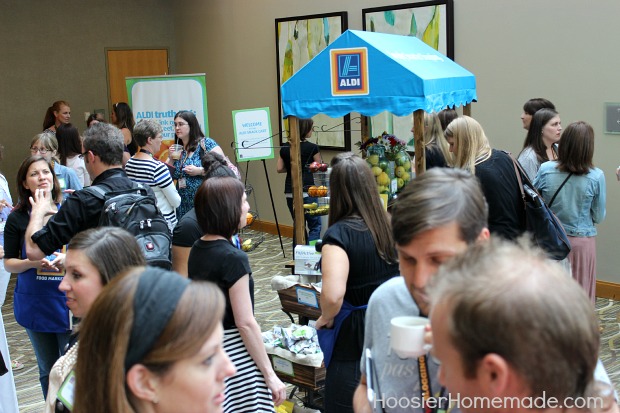 You can see what a hit the snacks were. We even heard, via Twitter, that some of the attendees took snacks home and their kids got into them before they could.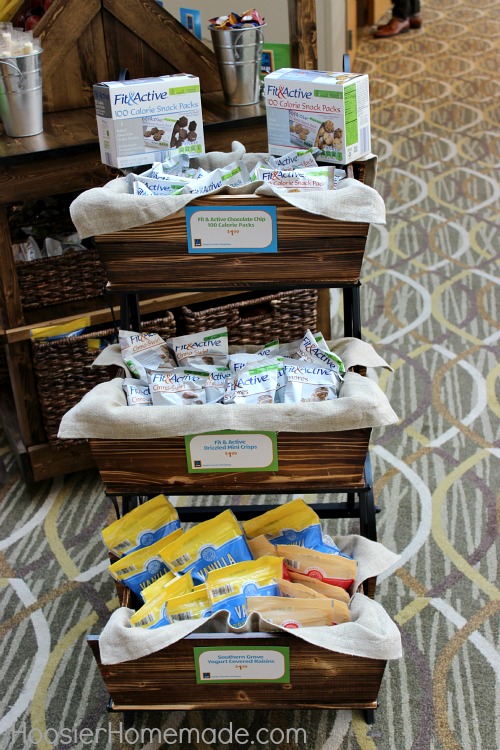 The 100 calorie snack packs were a hit!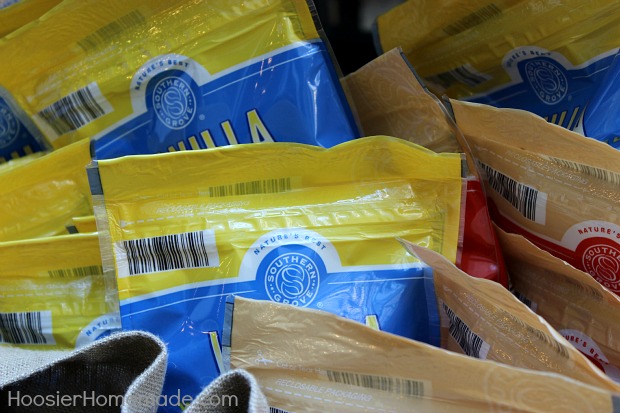 Definitely the hit of the Snack Cart were the Vanilla Yogurt Raisins, which also happen to be my favorite.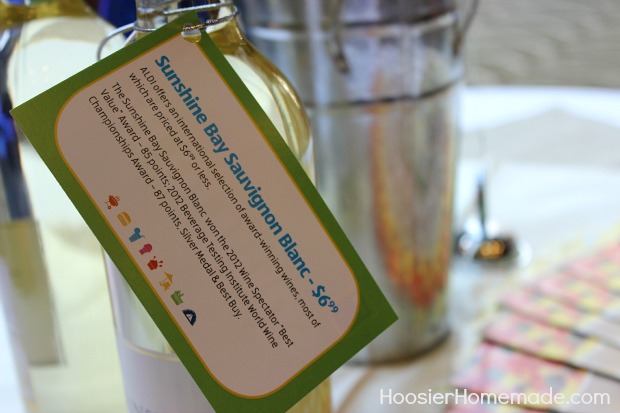 Upon registration, each of the attendees received a goody bag with more treats. They were all excited to see a bottle of wine included as well. This Sauvignon Blanc is a great value at $6.99.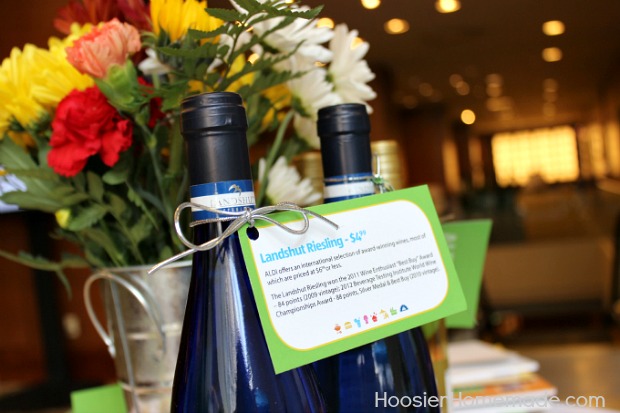 And the Landshut Riesling is only $4.99 . The flowers at ALDI are also so pretty!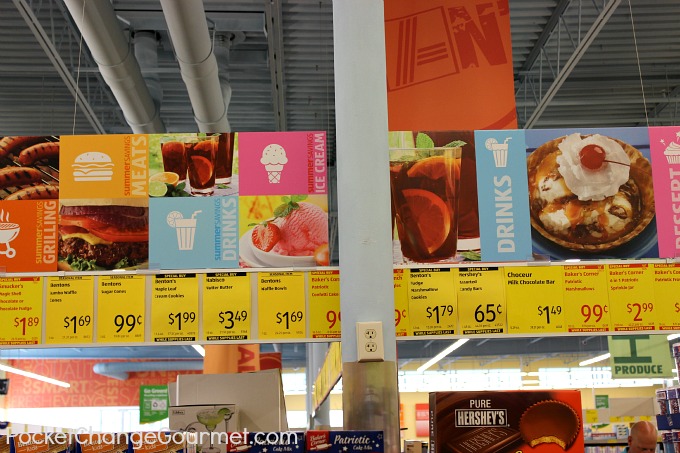 Along with 15 other bloggers, Doug and I also had the opportunity to visit an ALDI store for a behind the scenes look into what they do. Head on over to Pocket Change Gourmet for more information on how ALDI is able to keep their prices low.
Check out the ALDI Summer Catalog for more great deals!
Disclaimer: This is a sponsored post. ALDI covered my travel expenses for the Savvy Blogging Summit. My participation is voluntary and opinions are always my own.