Last week I had the opportunity to travel to the great northwest city of Portland, Oregon to visit with Pennington Seed at their research farm and discuss with them the advances and status of the lawn seed industry. And as my fellow attendees found out I'm a little bit of a science nerd so this was quite a joy to be able to soak all the information in that they shared with us. Because everyone deserves a green lawn for Spring.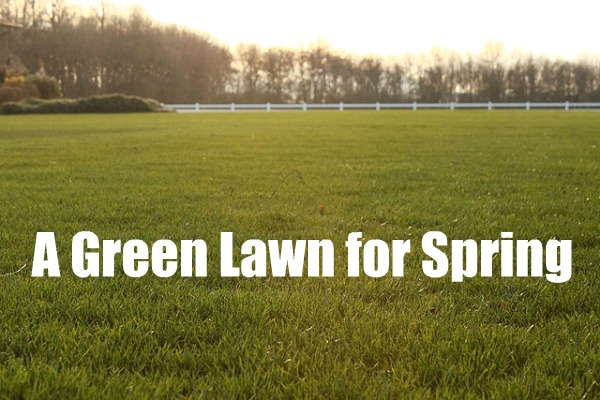 Let me give you a little background on myself, I graduated with a B.S. degree in Plant & Soil Sciences and have over a decade of experience in landscaping so as you can imagine I was super excited at the chance to learn all I could about lawn seed and the science behind it. So going into the day I was confident that I knew the demands of bringing quality seed to the consumer.
Boy did I get my eyes opened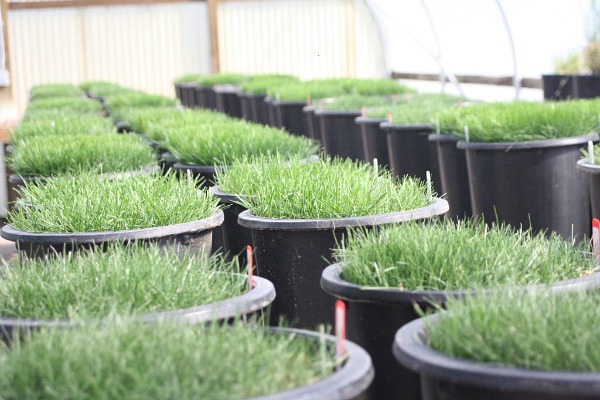 Long gone are the days of simply throwing down seed that was developed for pastures and grazing purposes and trying to make it work under the unique conditions of a residential lawn. Scientists and seed breeders spend years, even decades to develop varieties that work in every locale of the country. On average it takes at least 15 years to develop and bring to market new grass seed varieties with improved characteristics.
Founded in 1945, Pennington Seed is leading the way with the highest quality seed within the industry, that makes your lawn simpler to establish and maintain. From seed treatments to protect young seedlings, to varieties selected for their increased root growth to help reduce water usage and fertilizer demand.
 As one of the largest manufacturers and distributors of lawn, garden and turf care products in the world, Pennington Seed, Inc. invited me and the other bloggers to take part in a unique experimental opportunity to gain a behind-the-scene perspective on grass seed. Here is the first look at my experiment, do you think they saw me coming… this made my day.
We were directed to plant the tray at the top using traditional methods; tilling the soil, applying fertilizer and sowing the grass seed. In the tray on the bottom we used a pre-mixed combination product (mulch, seed and fertilizer), Pennington 1-Step Complete™ . Over the next few weeks we'll be able to see the difference in the two processes. I'll be sharing updates as I get them.
Are you seeding or reseeding your lawn this Spring?
It's never too early to get the ground work started for successful planting and establishment of your lawn, and it all begins with testing your soil. You can of course choose not to test your soil but without knowing what nutrients might be lacking you could be setting yourself up for disappointment. There are soil testing kits available at most major home improvement stores that will give you an idea of what your soil needs but I would recommend that you contact your state extension office for a list of labs that offer soil testing services. Some state colleges still offer this service as well for a small fee.
I'll be sending a sample of my soil in soon for testing and will keep you updated on my progress, you can keep up with me on Twitter, I'll be sharing my progress with this and other projects. Also add to the conversation by following Pennington on Twitter. #Seed4Yourself
Do you need help with your lawn? Do you have questions about a specific lawn problem? Leave us a comment and we'll help you find the answer.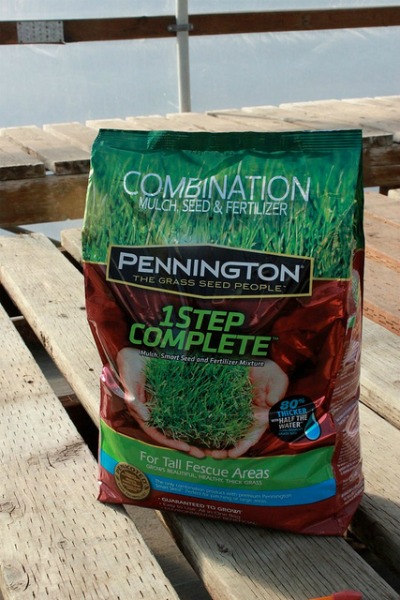 Check out what the other bloggers found out at Pennington Seed…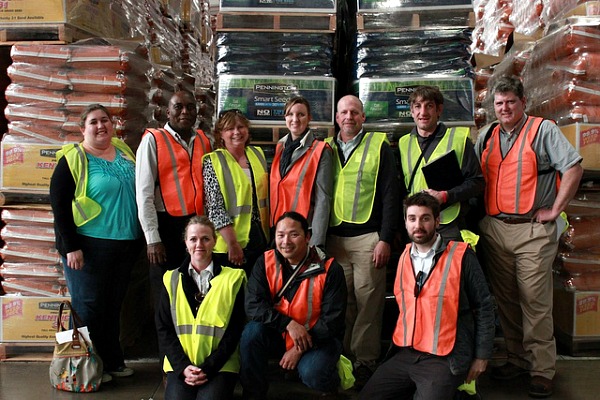 Disclosure: Pennington Seed, Inc. and their parent company Central Garden & Pet partnered with bloggers such as me to help educate us all about grass seed. As part of this program, I received compensation and was hosted by the company for a kickoff event. They did not tell me what to what to say about the use of the products. Central Garden & Pet believes that consumers and bloggers are free to form their own opinions and share them in their own words. Central Garden & Pet's policies align with WOMMA Ethics Code, FTC guidelines and social media engagement recommendations.