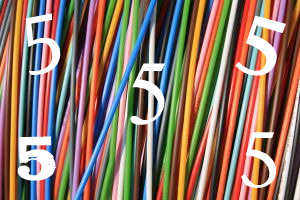 Since I'm in NYC, I asked my very good friend Keri Lyn from She Saved to share her top 5 Deals with you today! Thanks so much Keri Lyn!
Hi! My name is Keri Lyn the author of SheSaved … where I blog about saving money, time and sanity by finding great deals and steals online!! I was so excited when Liz asked me to guest post for 5 Deal Friday … so here goes… my favorite top 5 HOT deals for the home this week ….
————————————————————————–
#1 … is no doubt the FREE $39 value photo book from Picaboo … this is such a great offer!! I consider this a "home" deal because these look so wonderful on a coffee table!

How it works…….Simply design your book using Picaboo's free software, and use this coupon code 1FBLGB-7W when you order your Large Classic, Classic Leather, or Classic Custom book. The total cost of your book (up to 20 pages) will be deducted from your order total. (up to a $39 value!) Shipping is only $8.99. Want to find out how to pay for your shipping (plus additional pages if you have them) … they will print your book within 3-4 business days and then ship it to you. Just go HERE to get started…
*This offer is for first time Picaboo customers only.
… you can also use coupon code: BGFSEPT to get Buy One Get One FREE … which might be a great way to knock out a little early holiday shopping!!
————————————————————————–
#2: I am currently reading Simple Steps: 10 Weeks to Getting Control of Your Life: Health, Weight, Home, Spirit
… it is on sale on Amazon right now for only $11.20 … which, from what I have read and learned so far, is a bargain! It has motivated me to jump in and start organizing … love it!…and it leads me to my next bargain….
————————————————————————–
#3: Have you heard about Amazon Mom
? … if not, then you will want to check this out….
Register for FREE
and you get a FREE 3-month trial of Amazon Prime (free 2-day shipping..no minimums) as well as 30% off diapers
with Subscribe & Save (15% for S&S and 15% for Amazon Mom)….so super amazingly cool. PLUS … it will work on anything else that you buy … and I promise you, this will make your online shopping so cool during the holiday months when hot deals are popping up all over and you: a) won't have to worry about shipping, and b) you will get your item within 2 days!
————————————————————————–
#4: Starting September 19th, JCPenney will have a coupon code that will take $10 off $10 purchase … and yes, that means, besides shipping, you can get some almost free stuff! (you can also select the in-store pickup option for lower shipping charges) Just use: GO4TEN at checkout to receive this discount starting 9/19 through 9/28. I suggest heading to the clearance section. I have found some great dishtowel in the past with this coupon code! Thanks TheThriftyMama !
————————————————————————–
#5: Today only … get $1.00 shipping on all orders at Overstock.com … they have so many neat things for your home … and even some great outdoor items as well!
————————————————————————–
Well, there you go … my top 5 home deals of the week. I would love to know what you all found? And thanks Liz, for having me … I enjoyed putting this list together… and I hope that you are having a blast in NYC!!
Keri Lyn is a wife, mother and a professional deal seeker who loves to share great bargains … she blogs daily at SheSaved.com.