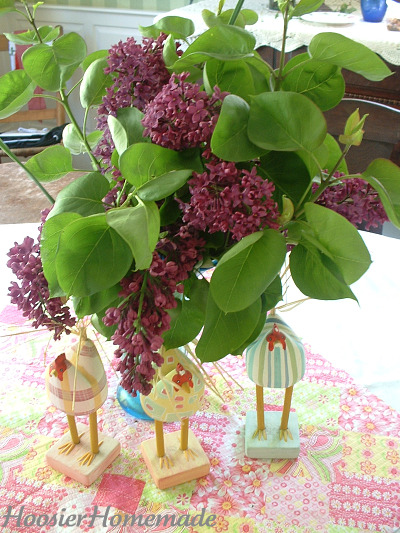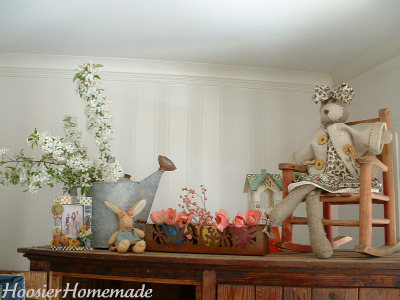 Refreshing your home with Spring flowers can be one of the easiest ways to brighten your space.
I am lucky that we have many blooming trees, bushes and flowers in our area.  Many of the Spring flowers, daffodils and tulips are done or almost done. But our lilacs are just starting to open.
Lilacs are one of my favorite Spring flowers. I think they just smell heavenly.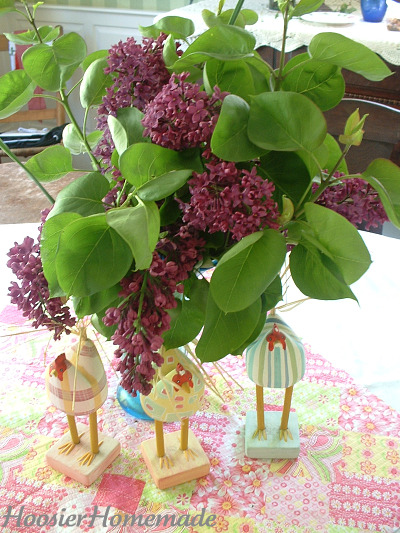 Don't you wish we had "smell-a-computer?" 🙂
Last Sunday, I sent Doug, my husband, out to cut me some branches to decorate with. He came back with 2 big buckets full for me! I'm such a lucky girl!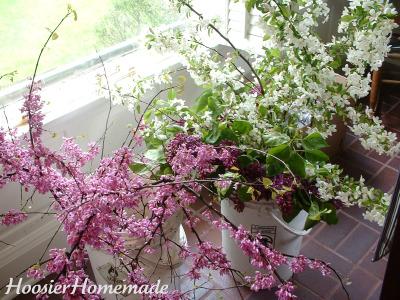 Even though I loved our Buffet decorated with the Bridal Veil, it doesn't last forever. So, I added some Lilacs, Flowering Crab (white) and Red Bud (purple) branches.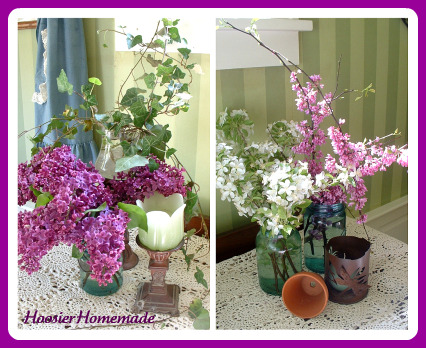 After decorating our Mantle for Spring, I got super busy baking and cooking the Make-Ahead Meals and had not gotten around to decorating the top of the Entertainment Center. Since I had some of the beautiful Flowering Crab branches left, I added them to the top in an antique watering can.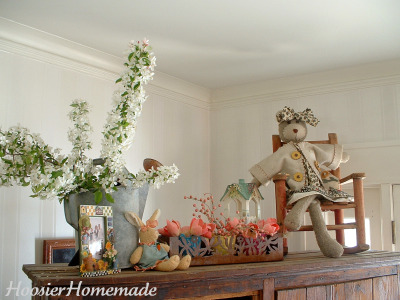 Our Entertainment Center is an Antique Tool Box, that we bought many years ago. It's my favorite piece of furniture in our house. I added a small wooden rocker, for balance, and a bear that I sewed many years ago. In the middle I put a metal, decorative planter with 3 bright colored metal pails and a splash of color with some silk flowers and berries. I finished with a small rabbit, levitra brand.
Since the forsythia had seen it's better days, I replaced it with some Red Bud branches on our Mantle.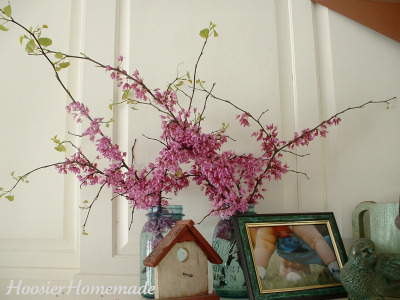 What is your favorite Spring Flower?