I did pretty good this week. At Aldi's I got…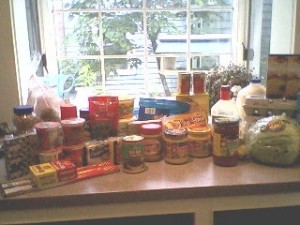 I spent $53.53 for 43 items. Some of the highlights were…
Eggs   $.89
Lettuce  $.34 (not sure why it rang up this, I thought it was .74)
Black Beans  $.59
Cooking Spray  $1.29
Walgreens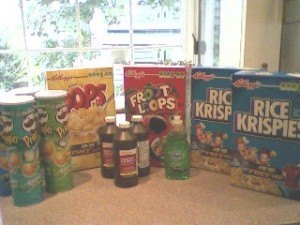 Although I usually do pretty well at the drugstores, I did GREAT at Walgreens this week.
Cereal   $1.99 on sale
Pringles  $.99 on sale
Dawn   $.99 on sale
Peroxide  3/$1 on sale  (I use peroxide for laundry, you can learn how to make homemade Oxy Clean here)
Total  $30.94 – coupons and RR $28.39 = $2.55 OOP ! Not bad for 4 boxes of cereal, 4 cans of Pringles, Dawn and 3 bottles of Peroxide!
CVS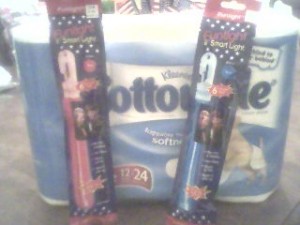 I did good at CVS also. Free Toilet Paper is always good!
Cottonelle TP  $6.99
Glow sticks for 4th of July  $.79
Total  $8.75 – coupons and ECB $6.98 = $1.77 OOP!
For more great deals, please visit:
~Super Savings Saturday hosted by Money Saving Mom
~Weekly Shopping Trip hosted by The Grocery Cart Challenge
~CVS Deals of the Week hosted by Deal Seeking Mom
~Walgreens Deals of the Week hosted by Deal Seeking Mom
~CVS Superstars hosted by The Centsible Sawyer
~CVS $5 Challenge hosted by Kingdom First Mom