The never ending laundry pile – do you have one in your home too? For us, and probably for you too, the laundry seems to multiply. It all starts with just a sock or two and before you turn around twice, there is a huge pile to tackle.
With help from Tide, Maytag and The Home Depot, we are tackling the laundry pile! According to Jenny Komenda and her Laundry Room Redesign Tips – "A rolling laundry butler can be your best friend, doing triple duty with a hanging bar, a rolling basket and a drying rack."
We took the rolling laundry butler a step further and created an organizing station that holds laundry baskets and a place on top to hold soap, stain remover and dryer sheets and created a Mobile Laundry Station.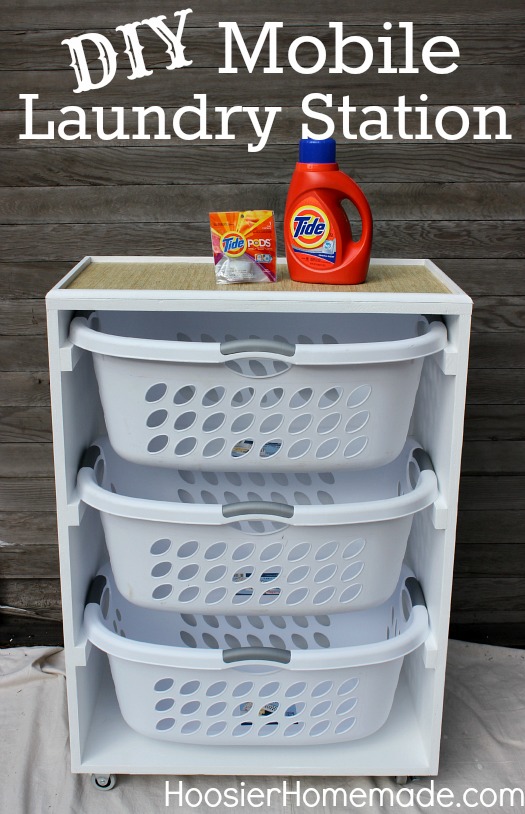 For step-by-step instructions on how to make your own Mobile Laundry Station, head on over to our DIY Page!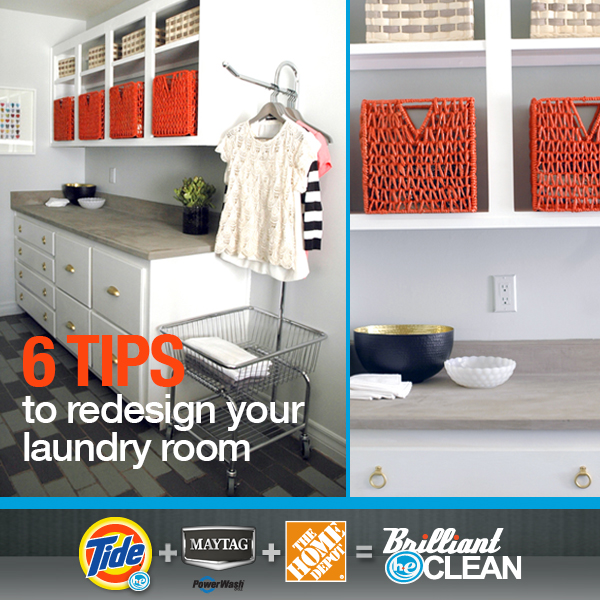 Check out more Laundry Room Redesign Tips on the Maytag/Tide website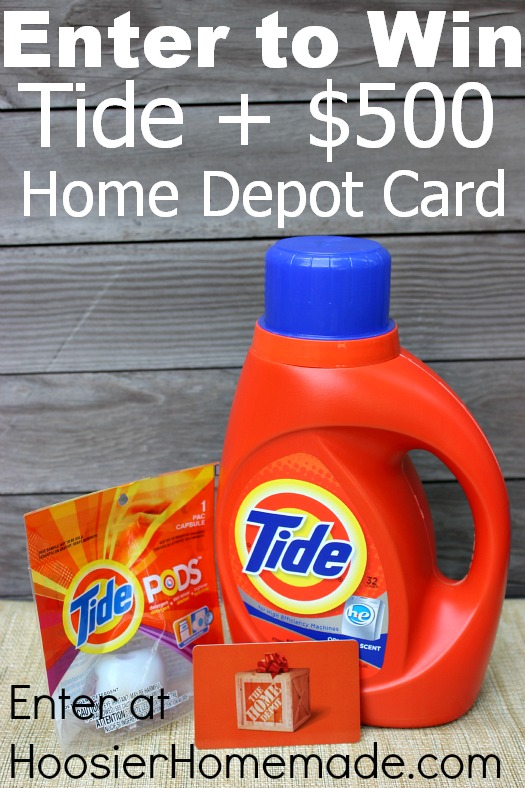 GIVEAWAY CLOSED
Tide and $500 Home Depot Gift Card Giveaway
We are thrilled to offer a sample of Tide and a $500 Home Depot Gift Card to one lucky Hoosier Homemade reader!
Entries only accepted on this page. Facebook, Twitter or email entries do not count. Open to US Residents only.
Please note that if you are enjoying this post via email subscription or in a reader, you will need to visit the blog to enter