Last week I shared some frugal but beautiful place settings with you.  Today, I'm sharing a few centerpieces, that are easy, fun and once again frugal. I spent a total of a little less than $5 and that included all the fruit and nuts that we will eat.  Some of these centerpieces are for Thanksgiving, but you can most certainly change them up for Christmas or any other Holiday.
The Cornucopia filled with fruit and nuts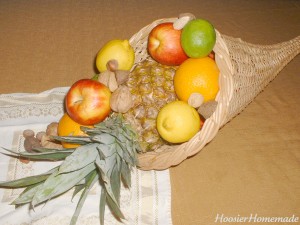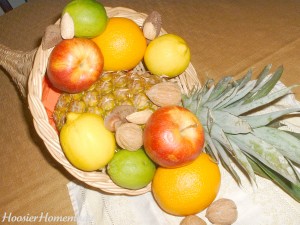 A smaller cornucopia with gourds and small pumpkins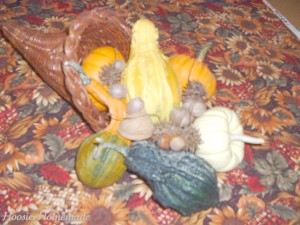 A festive dish with mixed nuts, be sure to add a nut cracker so your guests can have a snack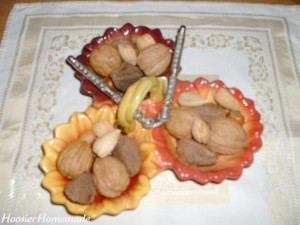 Glass bowl with fruit and nuts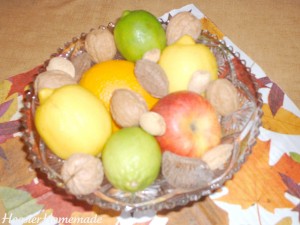 And for the kiddie table, the ever popular Pumpkin Turkey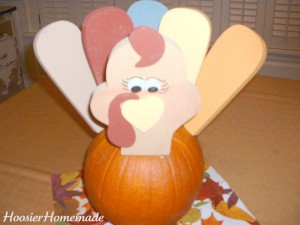 And if you don't have room on your table for a centerpiece, you can always add some decorations to the Buffet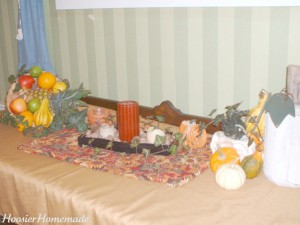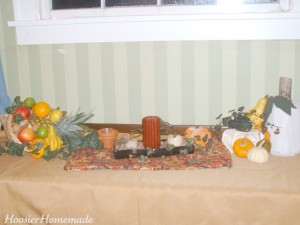 Here is the same Cornucopia, with a little different set up, I mixed the fruit and gourds and added a little ivy to soften it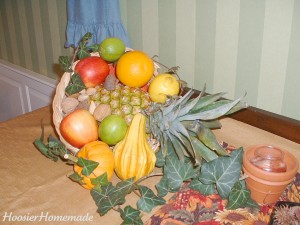 And at the other end of the Buffet I added a wooden pumpkin and some gourds. And in the middle, I placed some candles surrounded by acorns, and some ivy.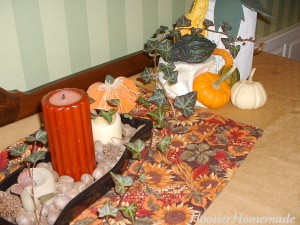 May you and your family have a Blessed Thanksgiving!
This post linked to:
~Holiday Linky Friday hosted by The Inspired Room
~Frugal Friday hosted by Life As Mom
~DIY Day hosted by A Soft Place to Land