Scroll down for the Layer Cake with Lemon Filling recipe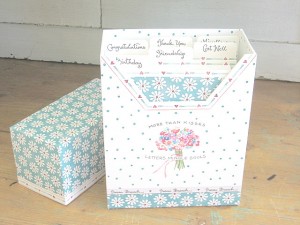 This giveaway is now closed
I have had the pleasure of reading and enjoying books written and illustrated by Susan Branch for many years now. She is an absolute favorite of mine!
Several months ago I was really excited to meet Susan on Twitter. She is just as wonderful to chat with, as you would imagine.
I have several of her books, and even found some scrapbooking stickers while organizing the basement last weekend.
I just had to bake you a cake to celebrate her giveaway today. But, in Hoosier Homemade fashion, I switched it up just a bit and made cupcakes

Jumbo cupcakes!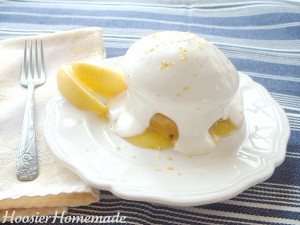 I found this recipe in Susan's Summer Book. I could just sit for hours and look at each and every page.
Ingredients for Cake:
6 Tablespoons Butter, room temp
1 1/2 cup Sugar
3 eggs, seperated
2 1/4 cup Flour
3 teaspoons Baking Powder
1/4 teaspoon Salt
3/4 c. Milk
1 teaspoon Vanilla
Directions:
Preheat oven to 350 degrees. Cream butter and sugar, add egg yolks and beat until thick and lemon colored. Combine dry ingredients, mix with fork add to creamed mixture, alternately with the milk, stir in vanilla. In a seperate bowl, beat egg whites until stiff peaks form, fold gently into batter. Divide batter into 3 buttered 8″ cake pans (or make cupcakes like I did) Bake for 20 minutes or until done.  Cool.
Ingredients for Lemon Filling:
First, let me tell you this is the BEST lemon filling I have ever tasted, honestly, I'm not much of a lemon lover

, but I could have did just eat this filling by the spoonful.
Juice & grated rind of 2 lemons
1 cup Sugar
2 eggs, beaten
2 Tablespoons Butter, melted
Directions:
When grating lemon, be careful not to get any white part, it's bitter. Combine all ingredients in a small saucepan or double boiler on stove. Simmer until thickened, about 15 minutes, chill.
Ingredients for Marshmallow-Like Frosting:
1/3 cup Water
1 cup Sugar
1/8 teaspoon Cream of Tartar
Pinch of Salt
2 Egg Whites
1 teaspoon Vanilla
Sweetened Coconut (I didn't use because my family doesn't like coconut)
Directions:
Stir together water, sugar, cream of tartar and salt in a small heavy saucepan. Hook a candy thermometer to the edge of the pan (or have your husband hold the meat thermometer in, like I did

) Boil mixture without stirring until mixture reaches 240 degrees. In the meantime, beat egg whites in a bowl until stiff peaks form, when sugar mixture reaches 240 degrees, carefully pour a small stream over the beaten egg whites and beat until glossy. Stir in vanilla.
To Assemble:
Place one cake layer on plate and spoon lemon filling, top with another cake layer and repeat.
Frost with marshmallow-like frosting, pat and sprinkle coconut onto sides and over top of cake.
For cupcakes, slice jumbo cupcake into thirds, place one layer on plate, spoon filling, top with second layer, spoon filling and add the top. Spoon frosting on top of cupcake and let it ooze down the sides.
I also cut the center out of one of the cupcakes and filled with lemon filling, similiar to the way I filled cupcakes here.
Decorate with a sprinkle of lemon rind if desired.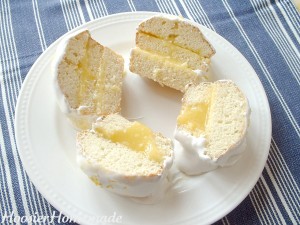 Now that I have you craving lemon…here are the details for the giveaway…
Susan is offering her new Daisy Card Box, here is what she said about it
"This wonderful keepsake box contains many of Susan's favorite greeting cards! Box contains 40 cards ( 5 x 7) (2 each of 20 designs), 40 envelopes, dividers, and booklet "The Right Words for Any Occasion". The box measures 9″H x 7″W x 3 1/2″D."
This is the last day for my week long Anniversary celebration, please enter my giveaways
~Photo Album & Pillsbury Orange Sweet Rolls (ends Mon. March 1st)
~Hello Cupcake Cookbook (ends Tues. March 2nd)
~$20 New Customer Gift Card (ends Wed. March 3rd)
~Tile Pendant personalized with your blog (Thurs. March 4th)
This post linked to:
~Tempt My Tummy Tuesday hosted by Blessed with Grace
~Tuesdays at the Table hosted by All the Small Stuff
Giveaway Guidelines:
Please leave a seperate comment for each entry.
Leave a comment telling us your favorite Susan Branch product on her website.
Follow Susan on Twitter, and leave a comment with your Twitter ID.
Follow me on Twitter, and leave a comment with your Twitter ID, if you already follow me, just leave me a comment.
Tweet about the giveaway including @HoosierHomemade in the tweet and a link to the giveaway post. Leave me a comment.
Become a subscriber, leave me a comment.
The Giveaway will be open until Friday, March 5th, 8 p.m. CST, the winner will be notified and have 48 hrs to claim their prize.