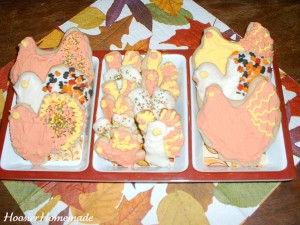 A few weeks back, I participated in Baking Day, during those 2 days of baking, one of the cookies I made were the Cut Out Sugar Cookies that my boys love, especially my oldest. And at the time, with Thanksgiving being so close, I decided to cut out some Turkeys, put them in the freezer and save them for Thanksgiving. Yesterday, I pulled them out and was pleasantly surprised, they tasted like I just baked them.
This recipe is a little different than most Sugar Cookie recipes, as it has Sour Cream, Cinnamon and Nutmeg in them. They are very soft with just the right amount of spice. They are delicious!

Ingredients:
4 1/2 c. Flour
1/2 t.  Baking Powder
1 t. Baking Soda
1 t. Salt
1/2 t. Nutmeg
1-2 t. Cinnamon
1 c. Sour Cream
1 c. Butter – real
1 2/3 c. Sugar
1 t. Vanilla
2 Eggs
Directions:
Cream butter, sugar, and vanilla. Cream in eggs. Mix dry ingredients. Alternate dry ingredients with sour cream, ending with sour cream.
Chill dough. Roll out thick and cut with cookie cutters. Bake at 350 degrees for about 10 – 12 minutes or until golden brown.
Many years ago I received a Cookie Board from a good friend, it is covered by a cloth, and it's designed so that you don't have to use as much flour when rolling your cookies out. Too much flour = tough cookies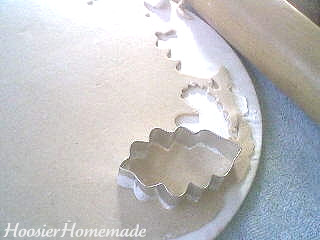 And when I cut out the cookies, I lay the cutters as close as I possibly can, so that I don't have to re-roll the dough very many times. Re-rolling dough = tough cookies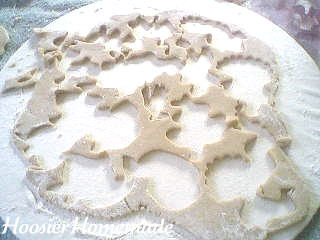 It's the Tiny Turkey March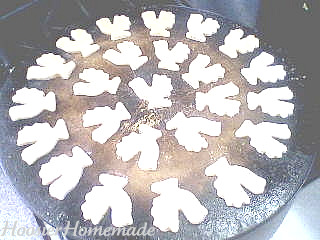 I baked these on my stone, that's why it looks so dark
I have been wanting to try a different technique for frosting the cookies. And since I didn't have tons to frost, and not a lot of time with all the other Thanksgiving goodies I was baking, it was good timing.
I melted Almond Bark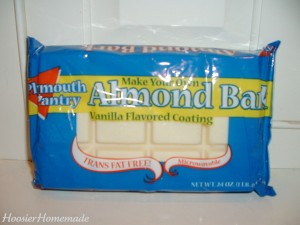 Then dipped the cookies in the melted chocolate
And then smoothed the chocolate out with a spatula (sorry you can't see it very well, it's in the lower left hand corner)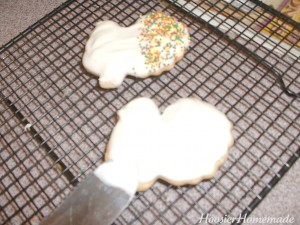 I did frost some with Buttercream Frosting, and added some decorations
Stay tuned right here for lots more cookies. Beginning next Tuesday, December 1st, I will be sharing 12 days with a different cookie recipe each day and on December 13th, I will be hosting a Cookie Party Exchange Carnival and you can link up your cookie recipes.
In the meantime, please visit Bridget over at Bake at 350, she has all the details for Drop In & Decorate, a cookie donation program, and she also has the most amazing cookies you will ever see.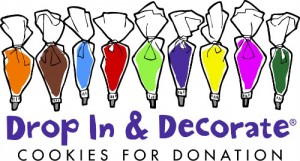 This post linked to:
~Foodie Friday hosted by Designs by Gollum
~Food on Friday hosted by Ann Kroeker
~What Did I Bake Today hosted by The Krazy Kitchen