Earlier this week, I was lucky enough to find strawberries at my local Aldi Grocery Store for .49 per box. Yep, you read it right! 49 cents! There was a limit of 8, and of course, I bought 8.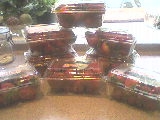 I came up with some ideas on how to use them, so I thought I would share them with you. I live in NW Indiana and our strawberry patches have not opened yet, when they do, I plan on picking, and I will be ready with my recipes.
One of our family favorites, the Strawberry Pie.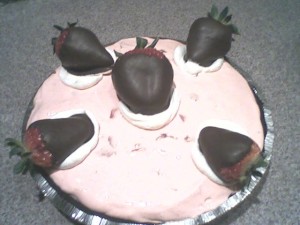 You can use the same recipe and make Mini Strawberry Pies.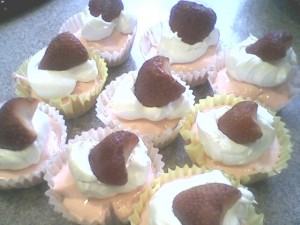 We had Strawberry Banana Smoothies this morning with our breakfast.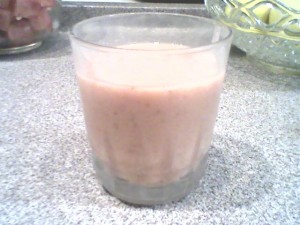 Combine in a blender, strawberries, bananas, 1 container of yogurt (strawberry flavor) and a splash of apple juice. Blend until smooth.
I could make these cupcakes again.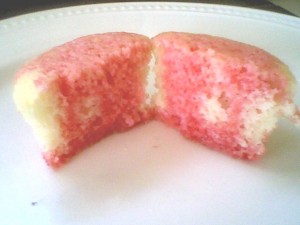 Breast Cancer Awareness Cupcakes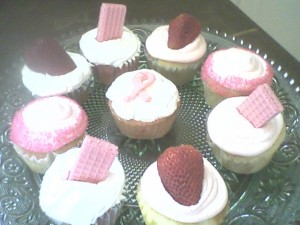 One of my favorites, and surprisingly easy to make.
Chocolate Covered Strawberries
Now, since you can't eat dessert for a meal, although if I had my way, we would. Here are some other ideas.
Grilled Margarita Chicken Salad from A Heart For Home
Strawberry Spinach Salad posted by Marin's Creations
Spinach and Strawberry Salad posted by I Blame My Mother
Strawberry Romaine Salad posted by MomAdvice
Bread Machine Berry Jam posted by All That Blooms
I don't have Mr. Linky yet, but feel free to link your Strawberry Recipes in the comments.
Please visit these great blog carnivals:
~Frugal Friday hosted by Life As Mom
~Finer Things Friday hosted by The Finer Things in Life
~Food on Fridays hosted by Ann Kroeker.Writer
~Recipe Swap hosted by The Grocery Cart Challenge