Having a collection, is something that I treasure. I have several, cookie cutters, tea pots, and Snowmen are top on my list. We won't talk about the "collection" of fabric I have

Last week I shared my Santa collection and today I'd like to show you my Snowmen decorations. I started collecting Snowmen many years ago. Living in Northern Indiana, we have quite a long winter, and after all the Christmas decorations are down and put away, it's nice to still have the Snowmen out throughout the house.
The Snowman Tree (#3 Tree, 5 more to share)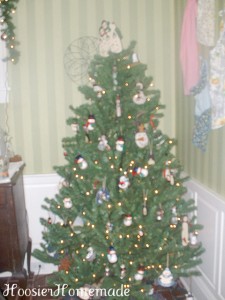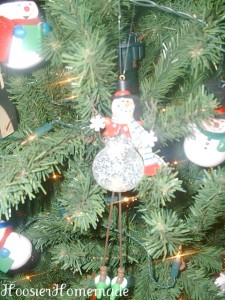 The Hoosier Cabinet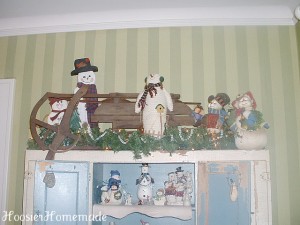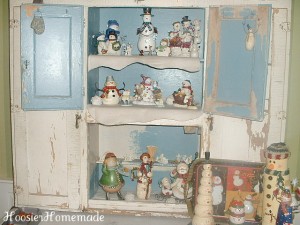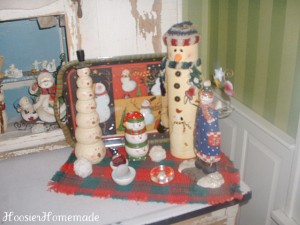 Another Antique Sled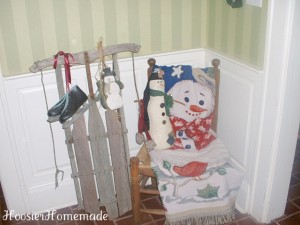 Above the window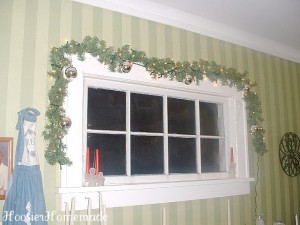 Be sure to visit Southern Hospitality, she is hosting a Home for the Holidays Party.
Also linked to ~ Holiday Linky over at The Inspired Room and  Finer Things Friday.