The Christmas decorations are down and the oven has cooled off, but just because the holidays are gone doesn't mean we can't still make a fun treat! These Snowman OREO Cookie Balls are the perfect Wintertime treat!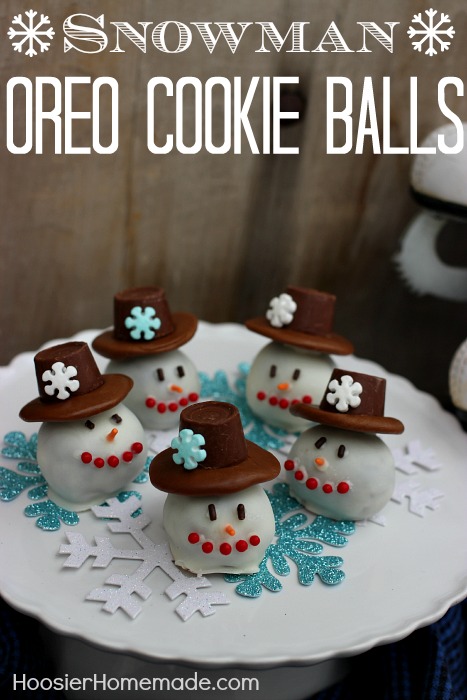 With just two ingredients, OREO cookies and cream cheese, plus chocolate for dipping, candy and sprinkles for the face and hat, these cute little Snowman treats would be fun for the kiddos to create as well.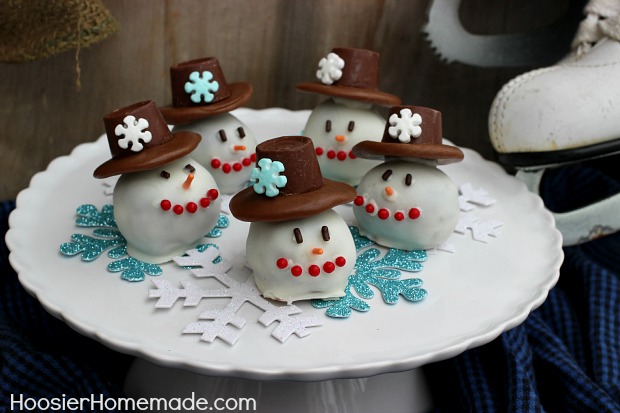 The ideas are endless with these OREO cookie balls! The Snowmen are fun to create, but you could also just add sprinkles or a drizzle of chocolate to the top. They would also make a perfect treat for Valentine's Day! Who doesn't love OREOs?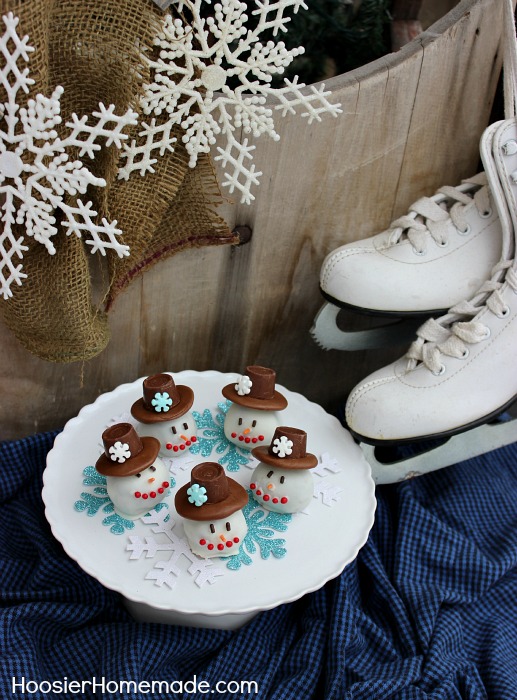 Yields 36 cookie balls
Snowman OREO Cookie Balls
Fun wintertime treat for all ages. Recipe from HoosierHomemade.com
Ingredients
Instructions
Crush OREO cookies in food processor until fine
Combine with softened cream cheese until well mixed
Roll into balls, place on wax paper lined cookie sheet and freeze for 10 minutes
Melt white chocolate and dip balls, place back on wax paper
Allow to set for 10-15 minutes
Meanwhile, unwrap tootsie roll and heat in microwave for 5 seconds, mold into disk shape with your fingers.
Immediately add Rolo candy and snowflake with a small amount of white chocolate
Add face to each cookie ball with white chocolate. Using a toothpick and tweezers for this is easiest.
Add the hat with a little melted chocolate
Notes
The decorating options are endless with these.Add sprinkles for an easy treat. Or make them festive by adding decorations for any holiday.
http://hoosierhomemade.com/snowman-oreo-cookie-balls/