Do you know what one of my favorite parts about baking is? The smell of it. I love when my home is filled with the scent of delicious baked goods. That also explains my penchant for candles, which fill my home with lovely scents without any work from me. So I was delighted to hear from Scentsy, an avid distributor of scented products.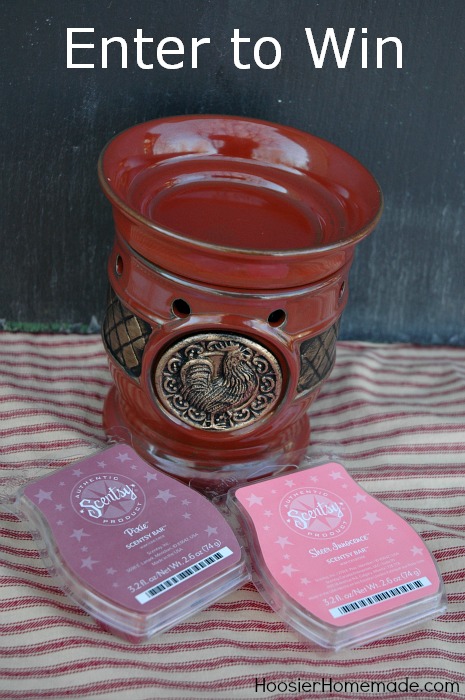 Recently, Scentsy's in-house fragrance experts have teamed together with other prominent fragrance houses to name this year's inaugural ScenTrend; the trendiest scent of 2012. And the winner is… Pink Pepper! Pink Pepper is sweet and spicy, mixed with hints of floral. This bold combination inspires a sense of energy, and is sure to get you energized. It is also great for mixing with other fragrances to create a signature scent of your very own.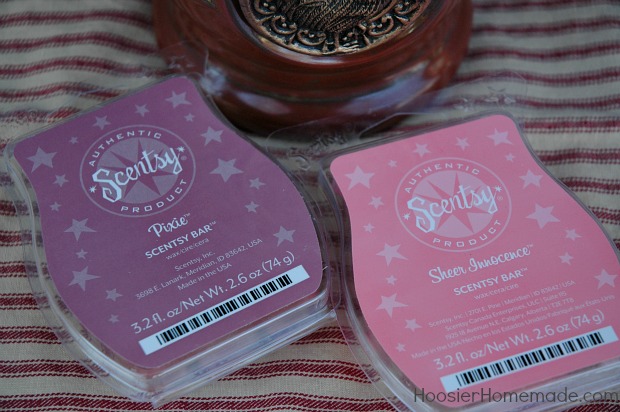 After looking through their fragrances, I chose 2 to create my signature scent: Pixie and Sheer Innocence. These 2 fragrances combine to create a scent that smells like cotton candy; a scent perfect for a sweet lover like me.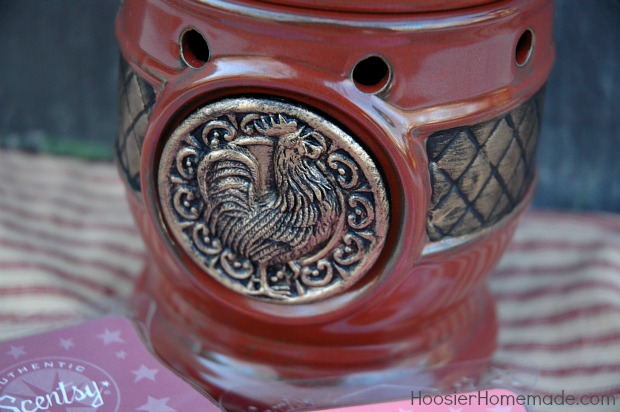 And now we're giving away  my signature scent and a warmer to use with it to one lucky Hoosier Homemade reader. You can also create your own scent as well as choose from tons of others over at Scentsy's website.
GIVEAWAY CLOSED –  Check the Giveaway Winners Page
GIVEAWAY GUIDELINES:
One lucky Hoosier Homemade winner will receive a Scentsy Warmer, Pixie and Sheer Innocence Bars.
Entries only accepted on this page. Facebook and Twitter entries do not count. Giveaway will remain open until December 14, 2012 at 10 p.m. CST. The winner will be chosen at random, notified by email and will have 48 hours to respond.
REQUIRED ENTRY:
What is your favorite scent?
OPTIONAL ENTRIES: Please leave a separate comment for each entry
Disclaimer: Products for review were provided by Scentsy. I received a free sample of the product for the purpose of this review and to facilitate a giveaway.  The opinions expressed herein are those of the author and are not indicative of the opinions of Scentsy.