Now that the holidays are over, it's time to put all the decorations away. Keeping my Christmas decorations organized saves lots of time and money for next season.
While I love putting up the decorations, especially all the trees that I have, I don't really like taking them down.  Over the years, I have kept my decorations organized by storing them in plastic containers and marking each container with the contents.
This year I decided to step up the organizing another notch.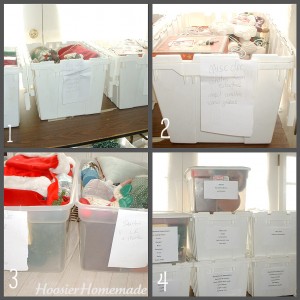 First I took down all the decorations, placed them in the boxes and marked each box with the contents on a scrap piece of paper
Dividing the contents per room
And marking where I displayed them (mantle etc)
After all the boxes were full, I typed up the contents and taped them to each box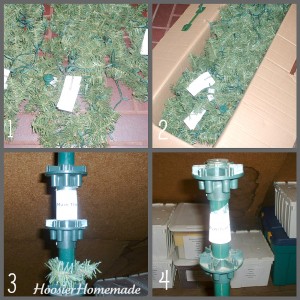 I also have garlands with lights in each room, I typed where I put them and attached the piece of paper to each garland
Then put all the garlands in a box and marked the box with the contents
And since I have 8 trees, even the tree stands get mixed up, so I marked them
And the Snowman Tree stand
After all the boxes were marked and sealed, I re-organized the attic, putting all the decorations together.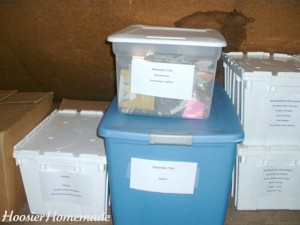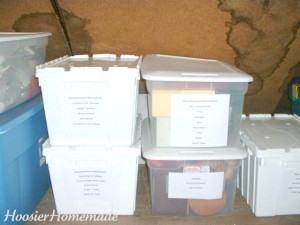 It took me a little longer to mark everything, but I know next year, when it comes time to pull out the decorations, it will go much easier.
How do you organize your decorations?
This post linked to: