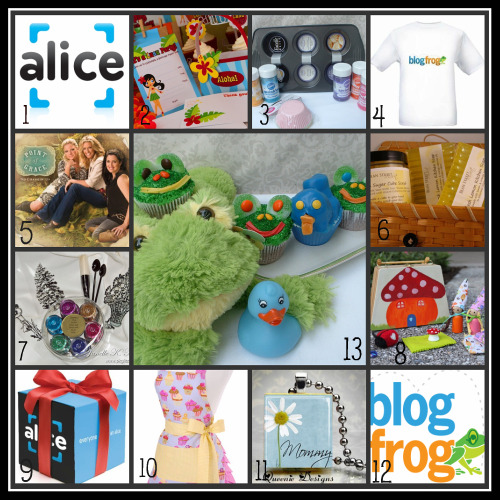 Giveaways Closed
What a blast we had yesterday! Did you have a chance to enter my giveaways? I wanted to do a round-up of all the giveaways for you, just to make sure you had a chance to see them all

To enter, click on each of the posts and it has lots of choices to enter!
The Giveaways will all stay open until Monday, May 10th at midnight. I will announce the winners on Wednesday. So you will have lots of time to visit everyone and enter!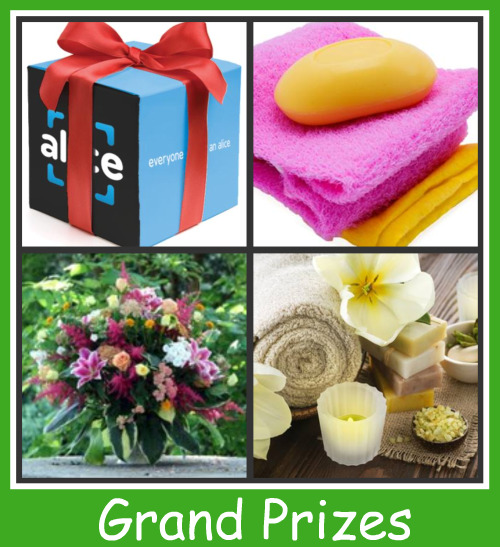 And if my prizes weren't enough, there are also 4 Grand Prizes being offered by Alice.com and BlogFrog.
In each of these BlogFrog Communities, you may leave a comment to be entered!
Each of these bloggers also have AWESOME giveaways! Be sure to hop on over and enter their giveaways too