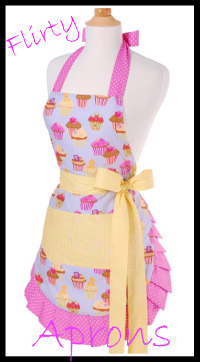 Giveaway Closed
Aren't these just the cutest aprons ever? I feel so special when I wear mine to cook

OK, we are doing something different for this giveaway!
Go to my BlogFrog Community and visit one of the blogs that is a member, come back and tell me who you visited and a little about their blog

And for one more entry visit Flirty Aprons, and tell us which is your favorite apron!
Don't miss the other giveaways too!
~$25 Alice Gift Card and BlogFrog Premium Membership
~$25 worth of products at the Paper Glitter Etsy Shop
~BlogFrog Premium Membership, T-shirt and Frog
~Tile Pendant from Queenie Designs Etsy Shop
~Glitter Products from PK Glitz
~Point of Grace CD and Cookbook
The Giveaways will all stay open until Monday, May 10th.at midnight. I will announce the winners on Wednesday. So you will have lots of time to visit everyone and enter!
Hop on over and visit these great blogs for more goodies