GIVEAWAY CLOSED
Here we are at the end of our week long Blogging Anniversary Celebration! Wow!! What an awesome week we have had!
I'm ending the week with the BEST giveaway I have ever had!! I have received lots of offers and goodies in the mail, but this one is by FAR the most memorable I could have ever received!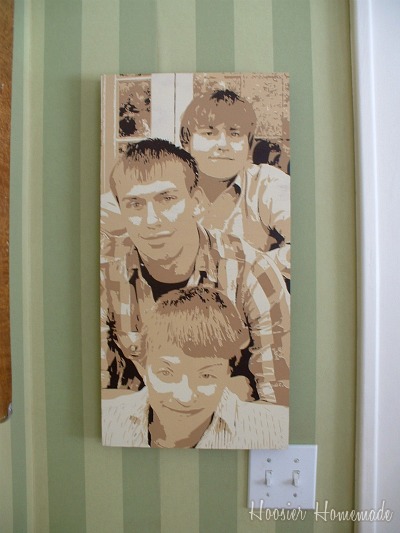 A painting of my boys!! AND, not just any painting!! A Modern Bird Studios painting!!
Many months ago I was contacted by the great gal, Megan from Modern Bird Studios, asking me to run a giveaway. And then…well…life with 3 boys happened! Do you know how hard it is to get 3 teenage boys home at the same time? Let alone…dressed and all in the mood to have their picture taken?
I finally threatened asked them nicely, and we got the pictures taken. Then came the hard part of choosing…here is the picture I sent to Modern Bird…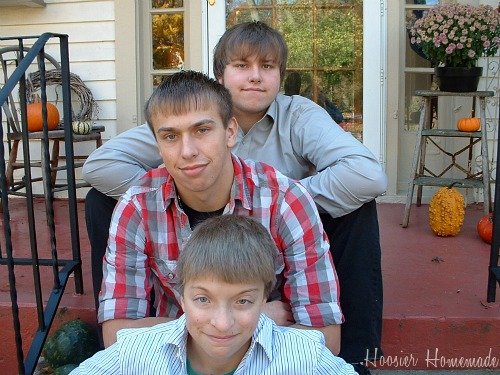 Yes…those are pumpkins! Shows you how long ago it was.
Anyway, Megan was AWESOME to work with, she sent me color choices, and even fixed Casey's smile on the original piece that they had ready. Then it arrived…and I cried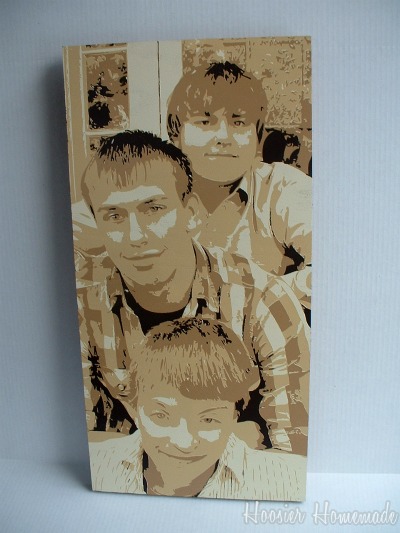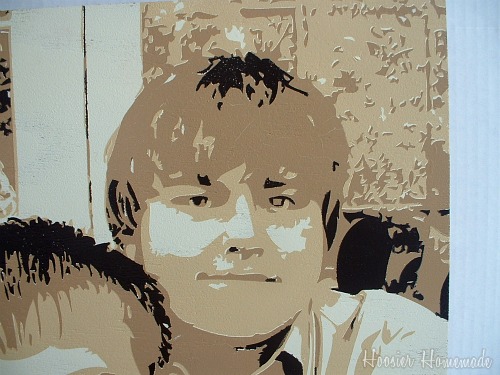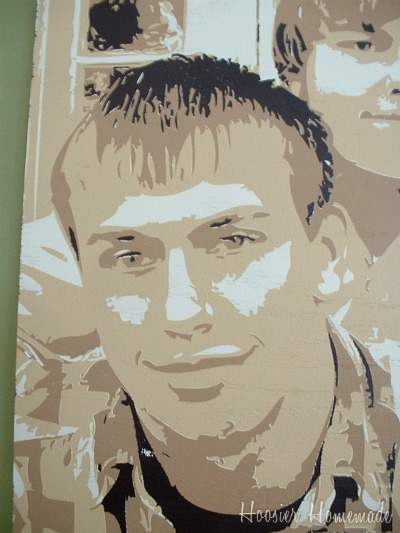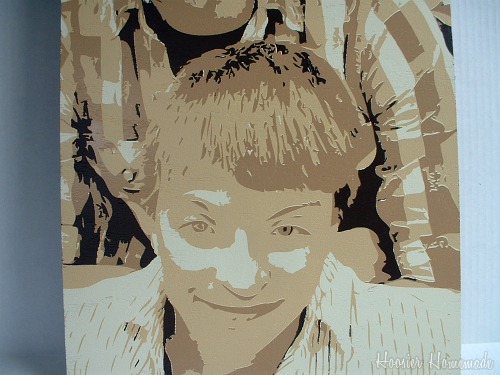 And to show you how they look together…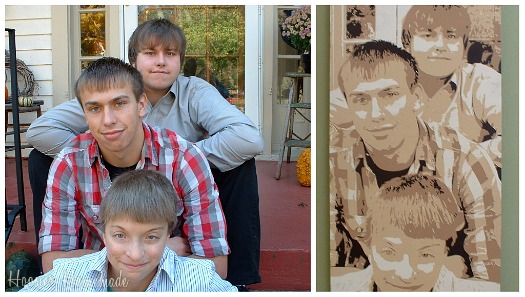 AMAZING!! Simply AH-MAZ-ING!!!!!
Would you like one of your own? Modern Bird Studios is offering a discount to Hoosier Homemade readers! Receive 15% off your order until March 11, 2011…use discount code HOOSIER.
Can you tell I LOVE it? And guess what?? I get to give one of my readers one too!!
GIVEAWAY GUIDELINES: One winner will receive $200 Gift Certificate from Modern Bird Studios. US and Canada residents only please.
This giveaway will remain open until Friday, March 4, 2011 at 10 p.m. CST. Winner will be chosen at random, notified by email and will have 48 hours to respond.
Entries only accepted on this page. Facebook and Twitter entries do not count.
REQUIRED ENTRY:
Visit Modern Bird Studios, and click on the products tab at the top, come back HERE and tell us which type of painting you would love to have AND who would you like the painting to be of. (son,daughter,pet)
BONUS ENTRIES: Please leave a seperate comment for each entry.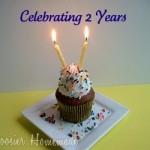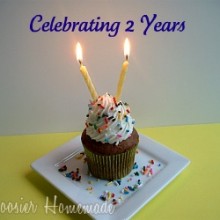 Don't miss our other giveaways going on now!