Happy Menu Plan Monday everyone!  I was once again glad to have a menu plan in place last week, as I was struck with the flu. I was very thankful for the help my husband and sons gave me. Most of their dinners (I didn't eat much) went pretty well. I did switch around a few meals, but overall, it went pretty well.
This Saturday we will have our Halloween Dinner. I haven't finalized all the details yet, but here are some of the creepy dishes we will be sharing…
Snakes from our April Fool's Dinner
Mummy Face Pizzas from Kraft Foods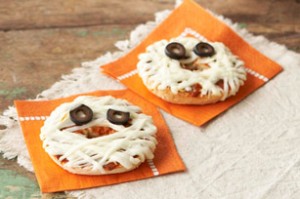 Skeleton & Brain Dip from Kraft Foods (I've made this a couple yrs ago and it was a huge hit)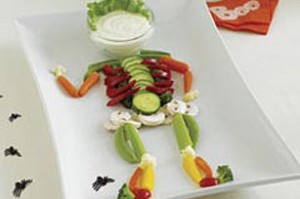 Pumpkin Cheese Ball from Taste of Home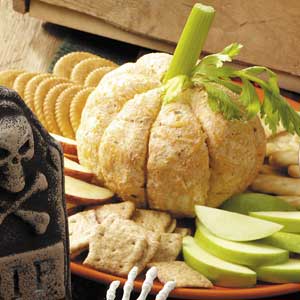 Ghoul's Punch from Better Homes and Gardens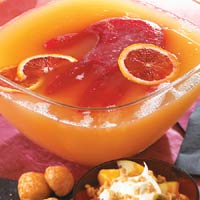 And of course some Halloween Cupcakes for dessert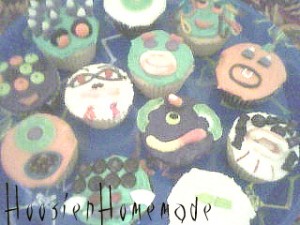 Or maybe some Pumpkin Cookies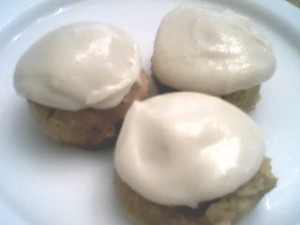 And for the rest of the week
Monday ~  Chicken Fajitas, Mexican Rice
Tuesday ~  Breakfast
Wednesday ~  Chicken Tenders and Oven Fries
Thursday ~   Beef Stew
Friday ~  Tacos and Nachos Bar
Saturday ~  Halloween Dinner
Sunday ~  Crockpot Chicken, Mashed Potatoes, veggie
Be sure to stop back tomorrow for Cupcake Tuesday!  There is going to be an awesome giveaway this week! Lots of chances to enter!
If you have a kid friendly recipe you would like to share, my friend Amy is putting together an e-book to help St. Jude Children's Hospital. You can read all about it, here.
For more great menu plans, please visit: