Shortly before Thanksgiving I was contacted about the new Kodak Gallery with SMARTFIT Technology.
I'm sure you have seen some the Photo Book programs around, but let me tell you about the SMARTFIT program.
With this technology, Kodak has taken the guessing out of creating a Photo Book. They create your Photo Book for you in seconds, they organize and place your photos in chronological order. Of course, if you want you can still create your Photo Book yourself.
Here is a short video showing you how the SMARTFIT Technology works…
Since I have been baking and creating goodies for the Holidays (including Thanksgiving) I decided to create a Photo Book with some of my Holiday Treats.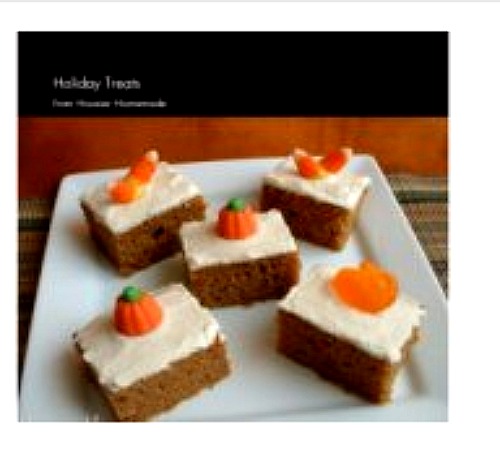 Please excuse the blurry picture, when I receive my book, I will share it with you, this is just a clip of it. But I wanted to share this program with you, so you could create a Photo Book with your Holiday memories!
I found the Kodak Gallery and the SMARTFIT Technology to be quick and easy! It was easy to upload my own photos, and the SMARTFIT Technology placed them perfectly.
And speaking of memories…don't forget to turn your photo into a Canvas for FREE with Canvas People!! Offer expires December 31, 2010!
Disclaimer: Kodak sent me a gift card to create a Photo Album, the opinions are my own. There are also affiliate links in this post, if you are interested, I'd greatly appreciate you taking a look at the Canvas People.