The new car smell, the crisp response to your every move, the hi-tech gadgets that are intuitive to operate, these are feelings I've had when I first sit in any new car. Yet this time there was something else, something I hadn't felt in a long time. Love at first sit, yes it is still possible in this cookie cutter world to be carried away by beautiful styling, thoughtful use of materials that caresses  and invoke feelings not normally associated with an automobile. My Kia Optima Hybrid accomplished just that, Love at first sit.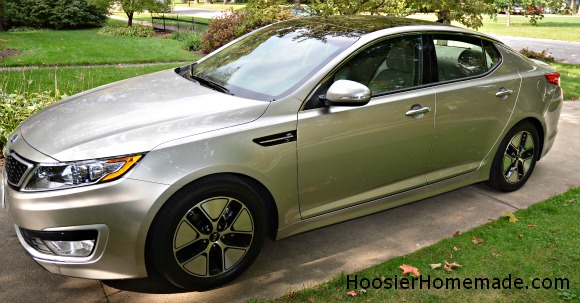 Let me tell you about the Kia Optima Hybrid, as you walk up to it the first thing that jumps out at you is the fantastic feeling that this is no ordinary mid-size sedan. The sleekness of the curves as they lead your eyes along the graceful lines, but don't get too comfortable because there's just enough of a sporty design to let you know there's some attitude with this hybrid.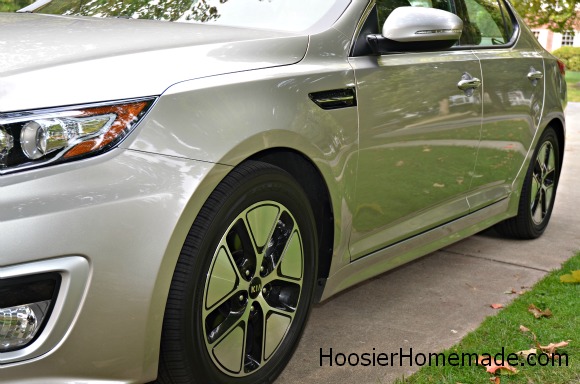 Next you'll open the door and slide into the driver's seat, grasp the wheel with anticipation, notice the sleekness of design and how it's  been brought from the exterior with the same inspirational thoughts. Now start the engine, what?…there's no sound, ah yes it's a hybrid. Over the coming days you'll come to appreciate the absence of the sound of an engine running, it's saving you money. I found myself relishing the ability to travel without using any  gasoline. Just how efficient is the Kia Optima Hybrid? I was able to run my normal errands for an entire week on 10 dollars, that's a third of what I'm used to spending.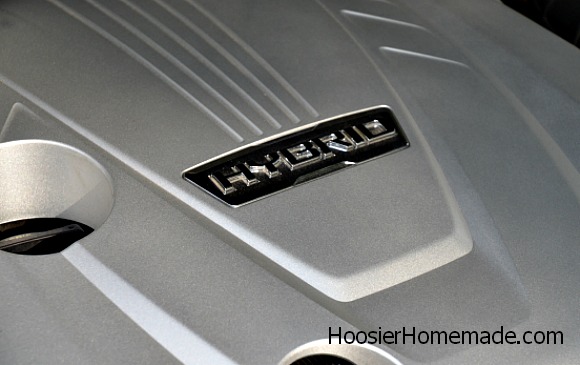 Once you get over the giddiness of saving all that money on gas you'll be enticed by all the gadgets, bluetooth for your smartphone to keep in touch while on the go, GPS maps and guidance so you'll get to where you're going with less hassle. The dual climate controls are nice but honestly with the sunroof we just enjoyed tooling along on the open road, it didn't matter if it was a little chilly we just turned on the seat warmers, and yes the back seats had them as well.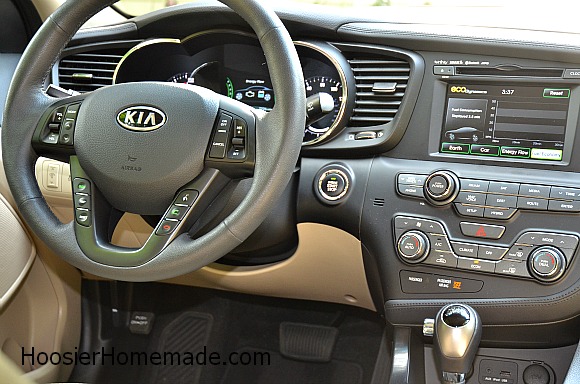 After one week I was hooked, actually I was hooked after the first day of driving. I was so sad to see it go I even tried talking them into selling us the vehicle when they came to pick it up.
There are only two improvements that can be made to this car, add a 12 volt charging port or USB port to the back seat area so the rear seat passengers have easy access to power for their mobile devices. And a new model sitting in my driveway.
Disclosure: Kia graciously provided a Kia Optima Hybrid for us to drive for one week. The experience and thoughts are my own.