Do you sing in the bath? Missing a back-up band? Well no more. Now there's an easy and convenient way to wirelessly stream your music from any bluetooth enabled device right into your bathroom, the Homewerks Bluetooth Bath Fan installs right into the ceiling for music anytime. You can rock out while your getting ready for work or an evening out. And the kids get a kick out of it too.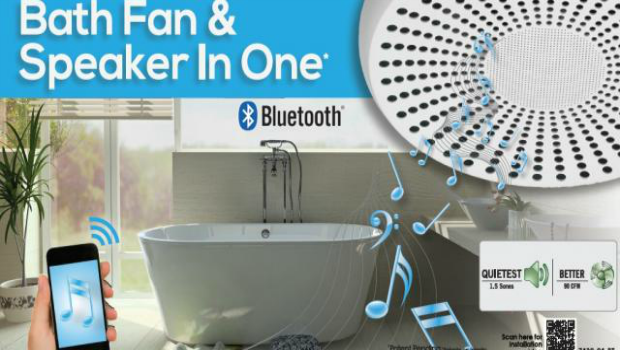 I love our house, a stately two story with a lot of character. But just because it's got some age on it doesn't mean I can't bring a little bit of it into the 21st Century and make our bath a little more luxurious. It's easier than you think, I'm just a do-it yourself kind of person who gets it done. Here's where we started …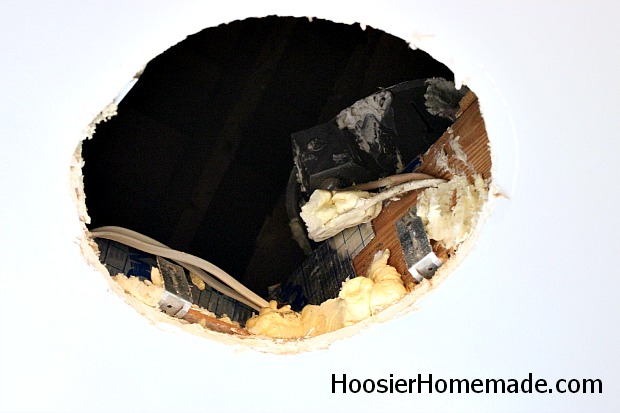 Who ever installed the monstrosity of a fan in our bath made it a chore to remove as most projects in older homes start out. But after about an hour, of loosening screws and pulling here and tugging there I finally had a big hole to contend with. And since the Homewerks Ventilating Bath Fan with Bluetooth Speaker doesn't require such a large hole I did a little reconstruction work and installed our new bath fan in hardly no time at all.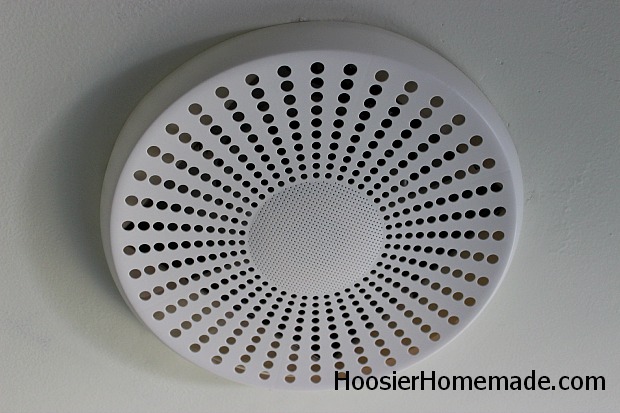 The fan works as well as most bath fans and the bluetooth speaker really pumps out the tunes. Our teenage boys loved that they could play their music over the speaker! And let's just say, Liz and I love it too!
About the Homewerks Bluetooth Bath Fan
The fan is compatible with most Bluetooth-enable smartphones, tables and laptops from up to 30 feet away. After the initial set-up, the fan connects to your device automatically when it's in range of the speaker. The quiet Bluetooth Bath Fan generates greater air movement and provides a high-quality, full speaker sound. The sleek, white design mounts seamlessly into the ceiling. Retailing at under $149, The Homewerks Bluetooth Bath fan can be found in stores and online at The Home Depot, Lowe's, Ace Hardware and True Value Hardware.
Here's a short video showing how easy it is to install the Homewerks Bluetooth Bath Fan
Homewerks Bath Fan Giveaway
Homewerks is giving away one fan per week through October 15, 2013 on their Facebook page. To enter, simply 'like' the page for a chance to enter.
And We're Giving Away A Fan and a $100 Lowe's Gift Card
a Rafflecopter giveaway