Last weekend I had a little last minute trip that turned out to be much more than I had anticipated. When I headed half way across the country to California for the Mom 2.0 Summit, I really didn't have any expectations. In all honesty, I was looking for a break. While I feel very blessed for the amount of work we have, I simply needed a break. I needed a break from work, the house and honestly a break from Doug and the boys.
Having Doug join me on this blogging journey has been the smartest move we have ever made, but, again honestly, it can be difficult being with your husband 24/7.
I knew there would be amazing speakers, and some brands that I could connect with, however what I didn't realize is just how amazing it would be.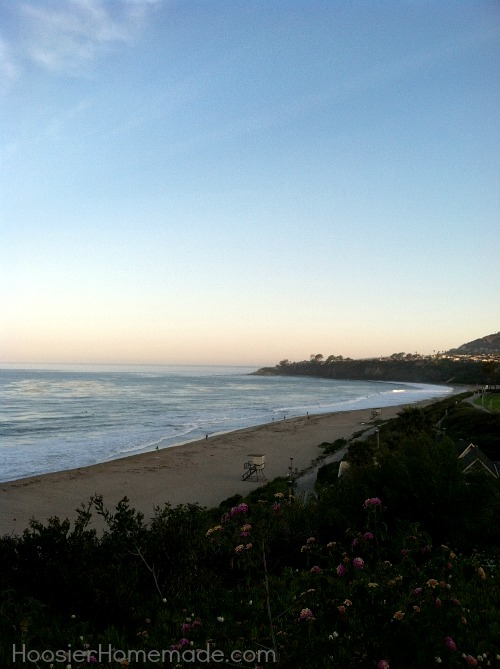 Dove was the major sponsor for Mom 2.0, and they actually offered and paid for my trip on behalf of the Walmart Moms. While I'm sure you are all familiar with Dove skincare products, what you may not be familiar with is their new "Girls Unstoppable" campaign.
Growing up, my father showed his love for me every day, but it wasn't until I was an adult that I realized just how much both of my parents loved me. Yes they told me they loved me, but I guess I really never felt like I was special…beautiful….unstoppable.
While I had many things growing up…gymnastics lessons, Girl Scouts, organ lessons, etc. I really never felt like what I was doing was all that great. Now of course, I'm talking…ahem…40 years ago…so much has changed now.
We have raised our boys, in my opinion, well. Sure we have made mistakes, lots of them, all parents do, but I have 3 amazing young men that I'm privileged to call my sons. They are respectful of others, polite, great students, and have faith in what God will do with their lives and blessed for what He has given us.
But you see, I think it's different with boys than girls. I don't know a women or girl that doesn't feel awkward about how she looks, even if it's just a couple things.
This video from Dove Sketches is amazing..
While sitting in the first session, I listened to Dove Vice President, Rob Candelino talk about the "Girls Unstoppable" campaign and it was profound. To hear him talk about how we…women and girls…feel about ourselves.
He showed a video of women being asked what they hated most about their bodies, all the women quickly answered within seconds.
Then they asked the same women what they loved most about their bodies, many of them could not find one thing they loved, a handful could name a single thing but it took a long while for them to think about it.
We often see ourselves MUCH differently than others do. I'm looking forward to seeing the lives that the "Girls Unstoppable" campaign will touch!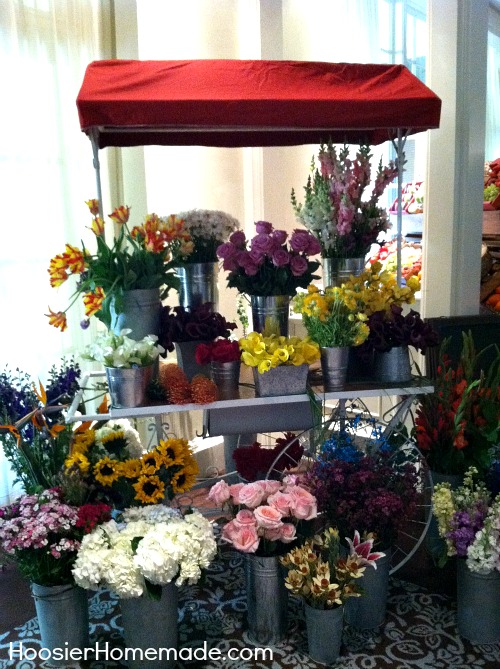 Learning about this new campaign was just the beginning though. The rest of the weekend was also full of inspiration and learning.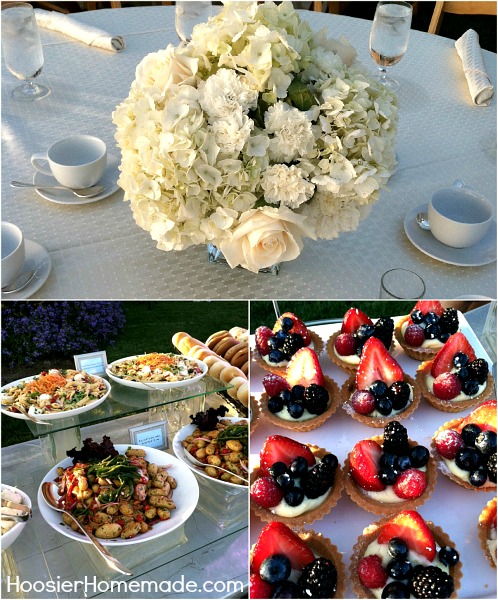 The food and decorating was amazing for every single meal.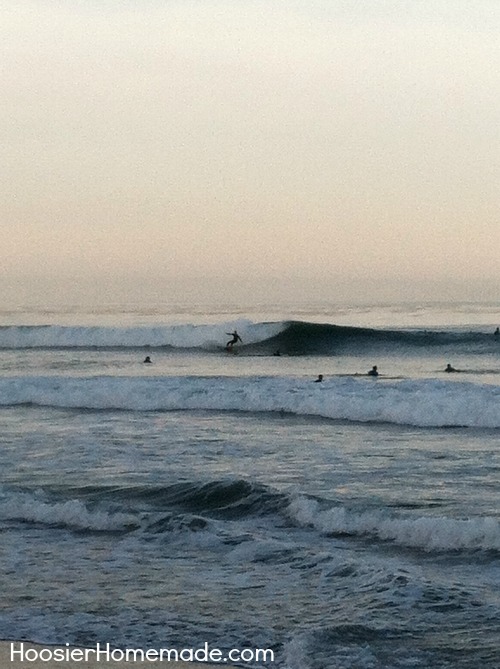 And the location was simply stunning!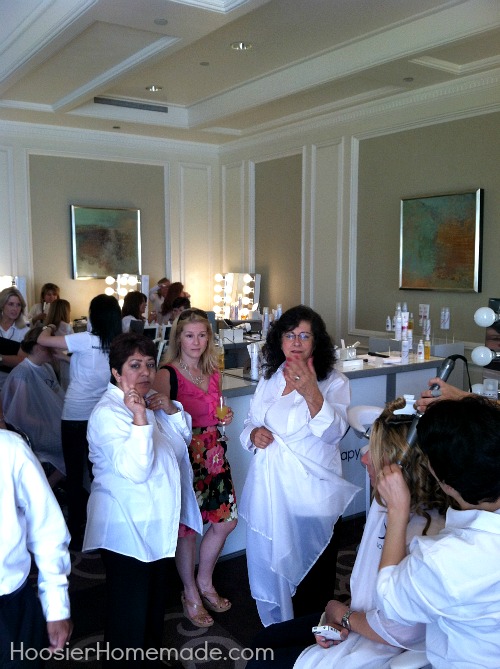 All of the sponsors made the attendees feel special, including the fabulous Dove Room that offered manicures and hair styling.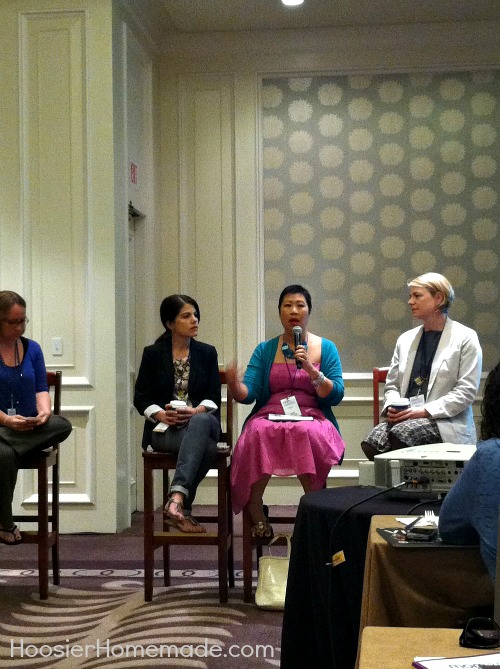 While I enjoyed my time away, and had a great time meeting new people, I also learned a lot. After almost 5 years in this business of blogging, I am often surprised at how things change on a regular basis. And how much I have grown and learned from others.
One of the main things we have been needing to do is learn how to free up our time so we can do some of things we want and need to do for you…our readers! I learned how to delegate jobs and where to find those people to take on those jobs. You probably won't see much of a change while reading either Hoosier Homemade or Pocket Change Gourmet, but we will be giving others some of the "behind the scenes" jobs in order to free up our time to create more books, an online magazine and perhaps a "real" cookbook for you too!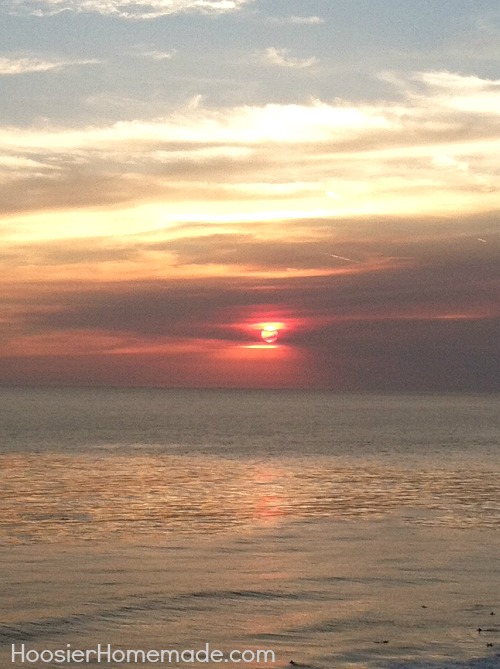 I will leave you with this beautiful sunset. Seriously my friends, I could get used to seeing that every day! Oh and by the way, the photos are from my phone, so they aren't the best quality, my apologies.
Disclosure: My trip was paid for by Dove on behalf of the Walmart Moms. I was asked to share a bit about the conference in return, as always, the opinions are all my own.