Welcome to another great week filled with lots of goodies and a VERY special Cupcake Tuesday! This was the third week of the Cupcake Challenge, only one more week for a challenge, then we share a re-cap of everything we entered.These bakers are truly blowing me away with their talent. Did you see some of them? Kool-Aid, Flavor-Ice, Key Lime, Chocolate Raspberry and even some Ice Cream Cone Cupcakes! And of course, lots more!
And for all you Cupcake Lovers, don't forget to enter the giveaways this week. I have a signed copy of What's New, Cupcake?, you know the book that I love and share with you all the time and also a fun new book, Who You Callin' Cupcake? Enter to win one them, HERE!
I have some REALLY great things to share, but first…Cupcake Tuesday faves! I'm sharing a few from Cupcake Tuesday, but not from the Challenge.  I love all of them, and did not want any hurt feelings or anyone thinking I was swaying the judges decision.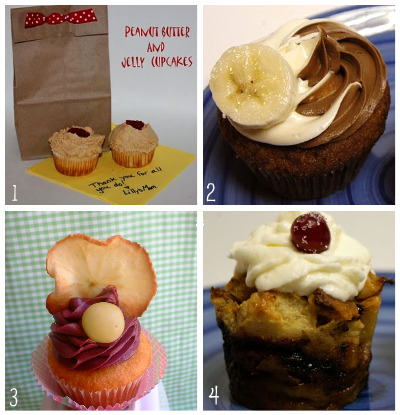 Next week's Cupcake Challenge, is all about CANDY!! Yum! Decorate your cupcake using candy, staying with the Summertime Fun theme. I can't wait to see what you all come up with!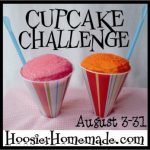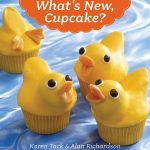 Next I thought I would tell you about a fun event that the What's New, Cupcake? folks are having. Visit their Facebook page, and learn all about how to enter your photos and WIN!
Now for some AWESOME deals! Here's a little re-cap of what I shared so far this week…
~FREE Photo Album just pay shipping, HURRY! ends August 31st 
~Vista Print's Anniversary Sale~10 FREE Products is still going on, but HURRY! it will end soon
~KraftMaid Kitchen Idea Book and NuttyGuys sold out quickly…but…
Eversave the same great deal site that brought you NuttyGuys, has another great deal!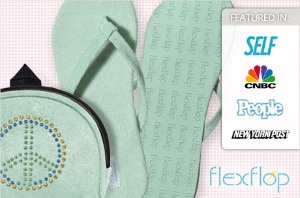 Grab these adorable Flip Flops for only $10!! Wait! $10! You might think that's alot for a pair of Flip Flops…here's how you can get them FREE! Run on over to Eversave and join, then share the deal on your blog or with your friend, and you get $20 in your account. If you aren't a blogger, you can still benefit! First time buyers get $5 in your account just for joining! That makes the Flip Flops only $5!! With Christmas approaching, you can't beat it! And they fold up! I'm grabbing some for stocking stuffers!
With Fall approaching, I'm ready to get some cleaning done around the house…here are a couple great FREE samples for you
And for your entertainment…
Sign up for Weekly Cinema and get a Free Movie Ticket & Free Popcorn each month! $19.99 a month for 4 movie tickets a month. New subscribers will receive one (1) FREE movie ticket and popcorn for signing up.
This is one especially for my husband and son…I bet yours would LOVE it too!
With Christmas coming…it's really hard to stay within our budget. I thought it would be helpful to get a pre-paid Credit Card…that way, whatever money is on it, is what we have to spend. Great for my teenagers too. We don't have Credit Cards, nor do we WANT them, but nowawdays you need to have one for practically everything. I signed up to receive this Green Dot Card. It was quick and easy, and FREE! It comes in the mail, then you deposit your money on it.
And because we all about food around here…some yummy food samples for you…
Don't miss these GREAT Giveaways!!
~High Sierra Wheeled Backpack $150 Value (ends Sun, Aug.22nd)
~What's New Cupcake? book-Signed copy (ends Mon, Aug. 23rd)
~Who You Callin' Cupcake? book (ends Mon, Aug. 23rd)
~$25 Gift Card, Nakano Rice Vinegar and Recipes (ends Wed, Aug. 25th)
Disclaimer: This is an affiliate link. I'd love for you to check it out and see if it's something that would work for you.
 I'm linking to the Blog Parties in my footer, please visit them! You might just find one or two that are new to you!