Welcome to another great week filled with lots of goodies and a VERY special Cupcake Tuesday! This was the second week of the Cupcake Challenge, and once again, the bakers blew me away with their talent.
Before we start talking about Cupcakes, I have a couple other items on the agenda for you.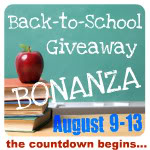 Have you entered the AMAZING  Back to School Giveaways, there are 12 in all! Hundreds of dollars worth of great prizes!!!
AND, I also have a really cool Wheeled Backpack from Colorado Bag N' Baggage to giveaway, over at It's A Blog Party!
Now…onto some Cupcake Goodness! This weeks Challenge was to make a cupcake about a Summertime Event! We had some really fun ideas!
I'm sharing a few from Cupcake Tuesday, but not from the Challenge.  I love all of them, and did not want any hurt feelings or anyone thinking I was swaying the judges decision.

Chili Chocolate Cupcakes with Mango Buttercream shared by Langes Fadechen, Faules Madchen
Garden Party Cupcakes shared by Premeditated Leftovers
Sand Castle "Big Top" Cupcake shared by Yours truly
Peppermint Patty Cupcakes shared by A Cuppy Cake Life
S'More Cupcakes shared by Lessons of a Newlywed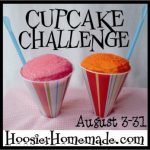 Don't miss all the wonderful entries from this week! Next week's challenge is all about creating a "Summertime Fun" flavor from a cake mix, turning an ordinary cake mix into a special cupcake.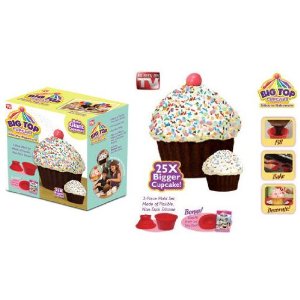 Don't miss the Giveaway for the Big Top Cupcake Baking Set, there are tons of really cute ideas that you could use this Big Cupcake for!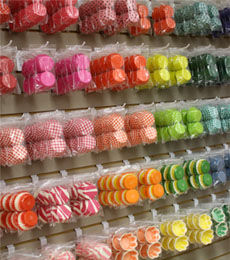 Look at this wide variety of cupcake liners! I would be simply giddy in this store! You can order online too, at Sweet! Baking and Candy Making Supply.
Vista Print's 10 FREE Product Anniversary Sale is back!
Remember the cute Sticky Note that I designed…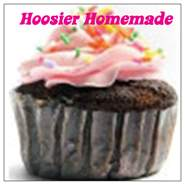 You can order up to 10 Free Products!! 
 You just pay the shipping, but some readers are reporting they are getting 3-4 products for only $6 shipping. My niece ordered 7 items and paid $7 in shipping! Now THAT'S a DEAL!  Be sure to use the slowest shipping, they most often ship really fast! 
These would make GREAT holidays gifts too! Maybe a calendar for Grandma and Grandpa, a coffee mug for Dad or even these adorable PHOTO BOOKS!!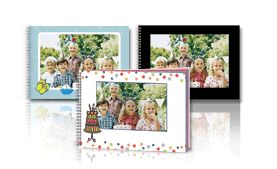 You might remember Easy Lunchboxes from the Dads Rock Giveaway Bash, back in June! Well, I thought I would mention them again. We just love ours, they are quick and easy, and very convenient. Doug takes his lunch to work everyday, and it's super easy to put leftovers in the container while I'm cleaning up dinner, put it in the frig, then he can just grab it in the morning, put it in the cooler and off he goes. Since we are starting school this week, like most of you, I thought you might be interested in them.
Disney Movie Club: 4 Disney DVDs  for $1, plus free shipping and handling
We LOVE Disney Movies in our house, even with all teenagers, their movies are timeless. Have you ever joined a Movie Club? A couple years ago I joined one and got some great movies for Christmas presents. The Thrifty Mama has a great breakdown on the cost comparison of buying them in a store and from a movie club.
Request a free sample of Kraft Macaroni & Cheese Crackers. New Home-Baked Mac & Cheese Flavor Crackers!

Mmm! Chocolate! Talk about sweet rewards. Sample a FREE 5-pc Godiva(R) Legacy Truffle(TM) gift box, details apply.
Get a Kashi(R) GOLEAN(R) breakfast product FREE, details apply. Choose from hot cereal, cold cereal, or chewy bars.
Try New Fruit Cereal Bars dipped in Real Dark Chocolate!
Thanks for another AWESOME week on Hoosier Homemade!  The Cupcake Challenge is Tuesday! AND The Harvest Party has some yummy recipes to use up those garden veggies!
Disclaimer: This is an affiliate link. I'd love for you to check it out and see if it's something that would work for you.
 I'm linking to the Blog Parties in my footer, please visit them! You might just find one or two that are new to you!