There is something really special about giving and receiving homemade treats and snacks. Whether you whip up a batch of candy for the neighbor, put together a breakfast casserole for a hostess gift, or make a fun gift with a Snow Cone Machine and Homemade Syrup for a family with children – all that and more in our Gifts from the Kitchen!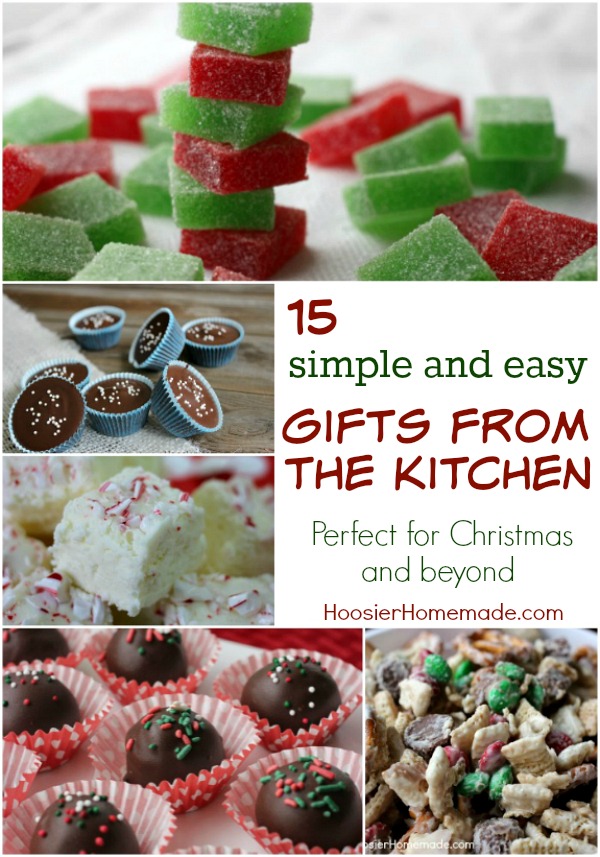 Today is Day 7 of our 12 Steps to Christmas Sanity. So far in this series we have made a Christmas Card, scheduled all of our parties and events on our Printable December Calendar, gathered budget friendly gift ideas, printed out a Christmas Gift List, tackled our Christmas Dinner Menu, checked our pantry for baking supplies and now we are getting you in the kitchen and whipping up some treats that everyone will love! Thanks to Laura from I Heart Planners for all the great printables!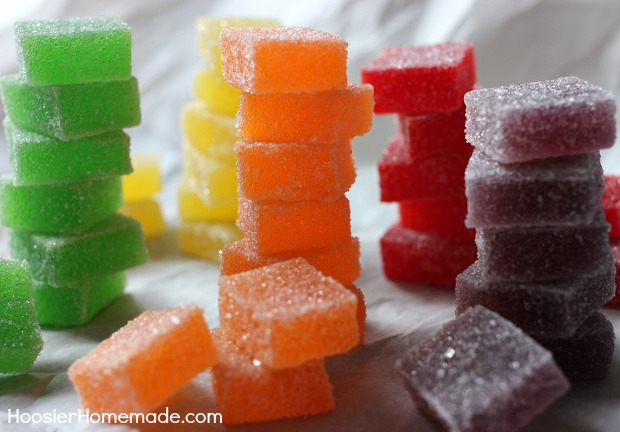 These Homemade Gumdrops can be made in any flavor you like. They go together in minutes and make a bright addition to any cookie tray!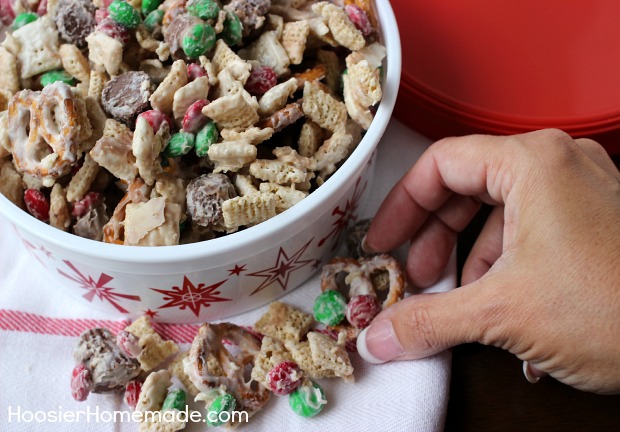 With just 5 ingredients and about 15 minutes, you can whip up a batch of this Christmas Candy Crunch.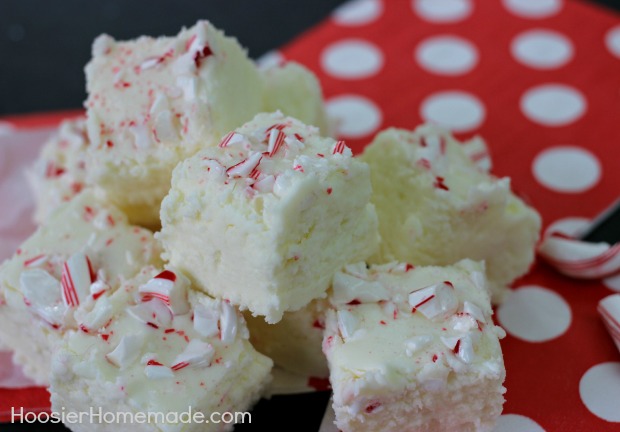 And for all those fudge lovers! This Peppermint Fudge is perfect!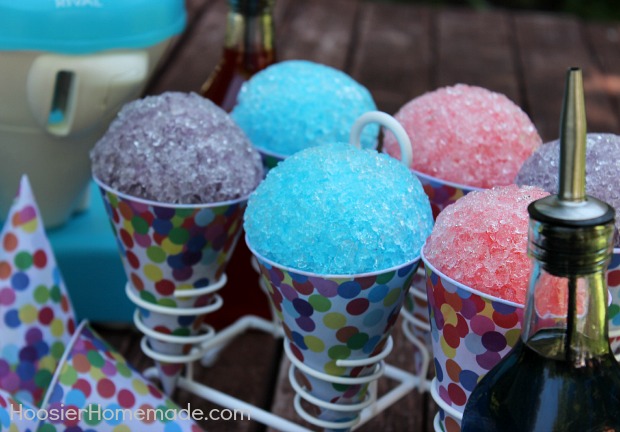 This Snow Cone Syrup would make a fun gift! Purchase a Snow Cone Machine and mix up a few flavors of syrup for a fun gift for a friend with children.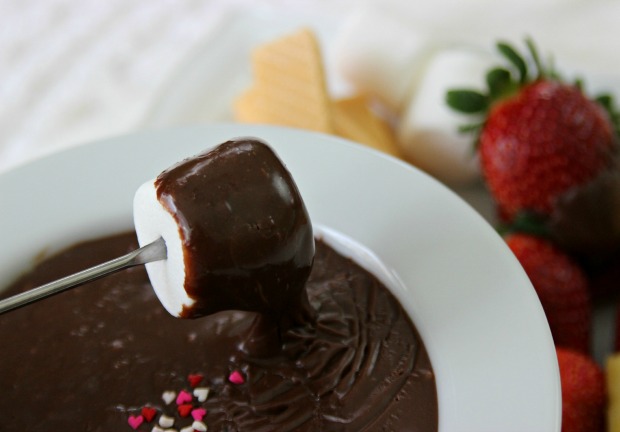 With just 2 ingredients and about 10 minutes of your time you can whip up a batch of this Easy Chocolate Fondue. Add it to a basket with skewers and ingredients for dipping for a fun Christmas gift from the kitchen.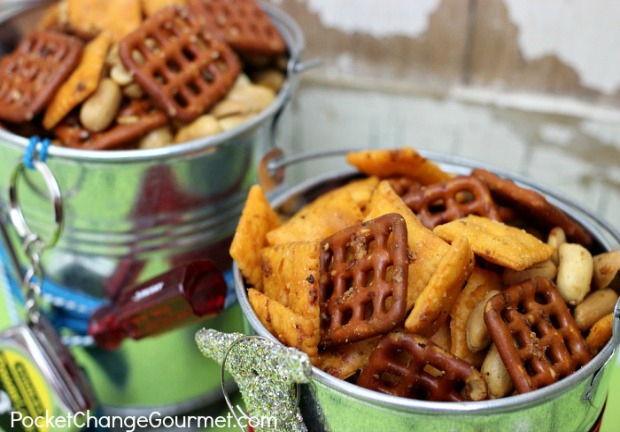 For your snack lovin' friends, this Savory Pretzel Snack Mix is a must make!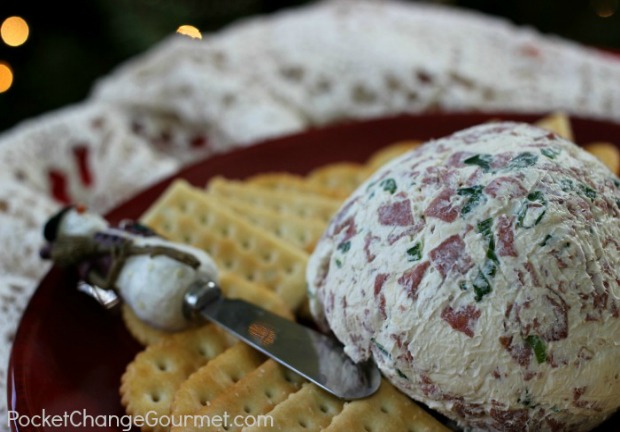 This is our family's all time favorite Cheese Ball! We make it for just about every party and it disappears in a flash.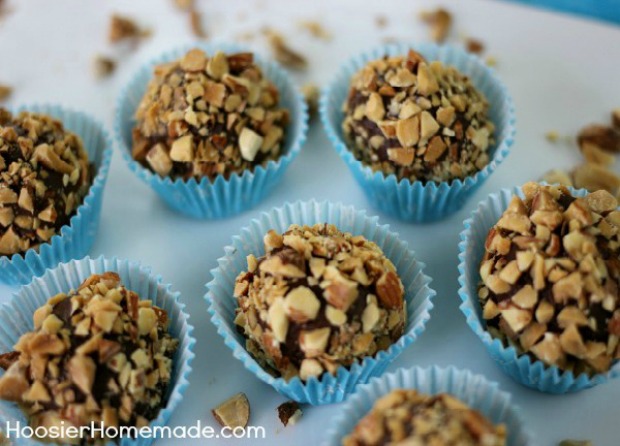 Chocolate and strawberries go together beautifully! And these Chocolate Strawberry Truffles are no exception!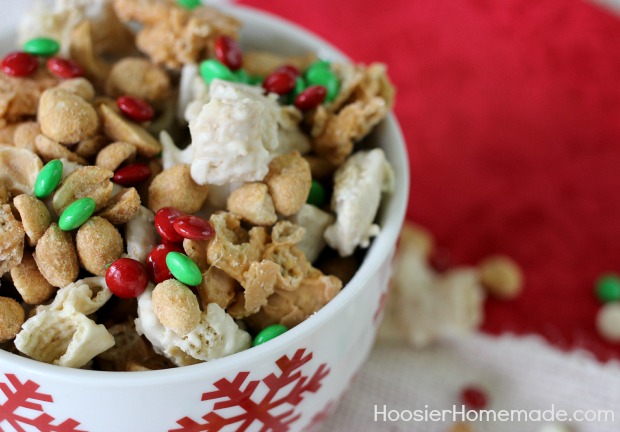 There are tons of different Chex Mix Snacks to make, we love this Peanut Butter Chocolate Chex Party Mix!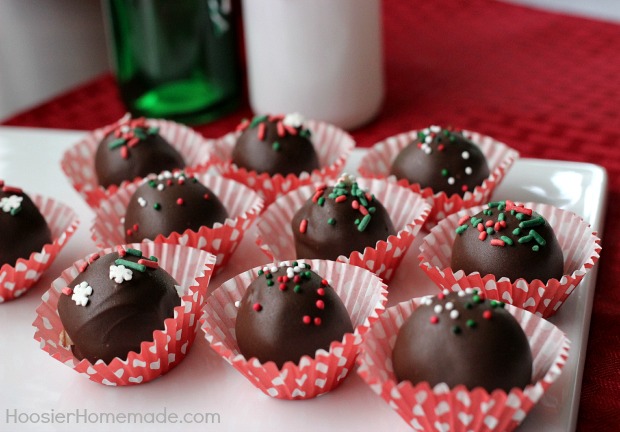 I've been making these Cookie Dough Truffles for years. They are devoured every time I make a batch! Filled with mini chocolate chips, they are made without eggs making them safe to eat as well.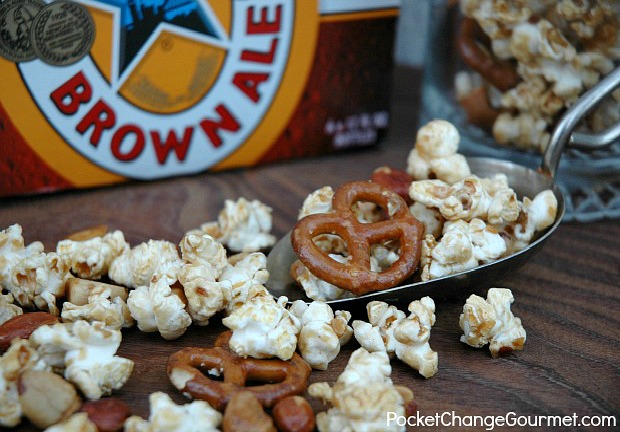 For those hard to buy for men on your list, how about this Brown Ale Caramel Corn? And yes, it has beer in it.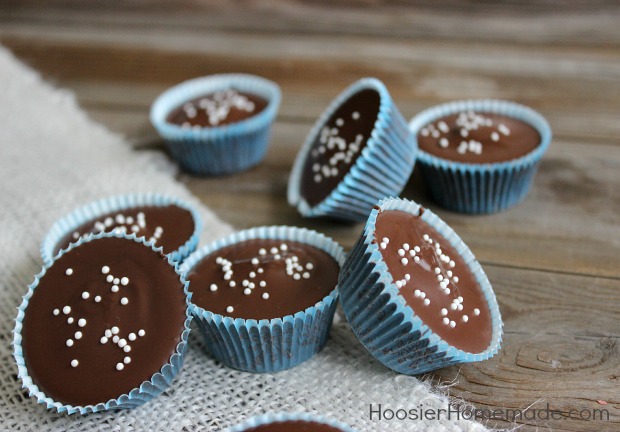 Homemade Peanut Butter Cups are another one of those recipes that I have been making for years. You won't ever want another store bought Peanut Butter Cup after trying these.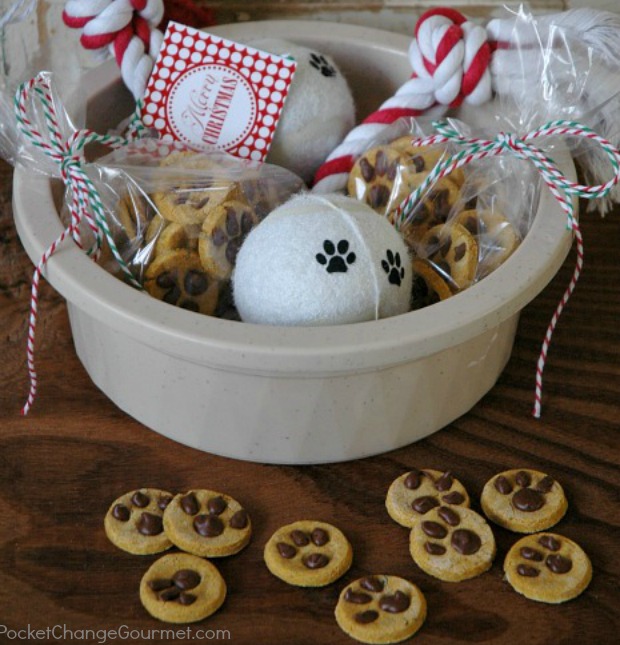 And we can't forget about our four legged furry friends. These Homemade Dog Treats are gluten-free and really fun to make.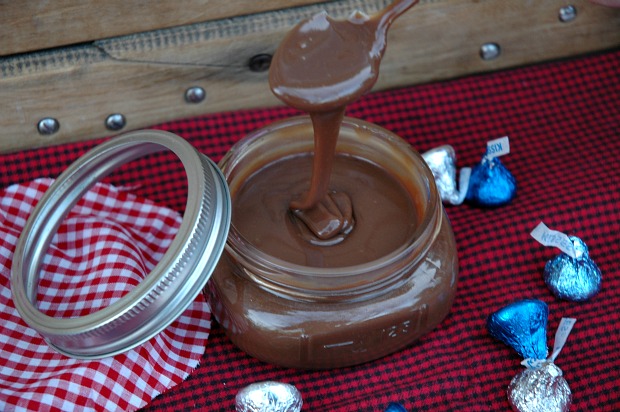 Everyone loves Ice Cream and Hot Fudge, and this recipe has only 3 ingredients!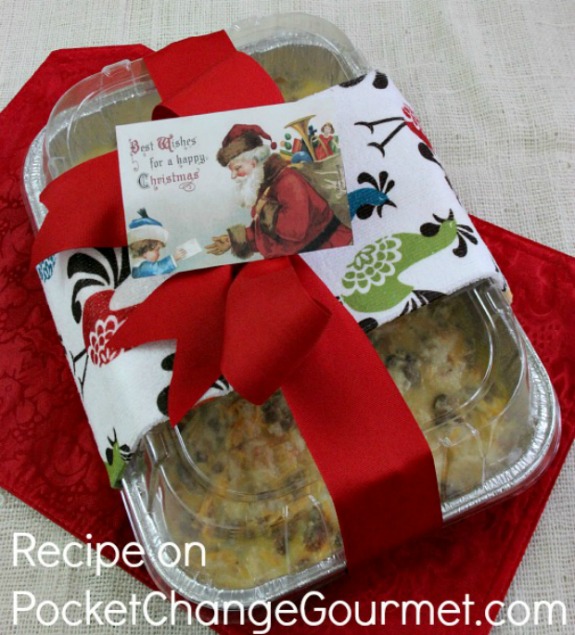 Heading to a Holiday Party? Take the hostess this Make Ahead Sausage Casserole, perfect for the next morning when she really doesn't want to cook!
And follow along each day as we help you get ready for the holidays!
Day 4 – Printable Christmas List
Day 7 – No Bake Holiday Treats: Hot Fudge Sauce, Christmas Candy Crunch, Cookie Dough Truffles, Homemade Gum Drops and more
Day 8 – Simple Decorating Ideas
Day 9 – Easy Gift Bags with Fabric Handles and Printable Gift Tags (2 different styles)
Day 10 – Gift Basket Idea and Printable Gift List
Day 11 – Party Prep and Printable Party Planner
Day 12 – Organizing Christmas Decorations and Printable Box Labels and Inventory Sheet