Here are a few quick and easy treats that you are sure to love for the Fourth of July Holiday!
My youngest son and I had fun making these marshmallow treats.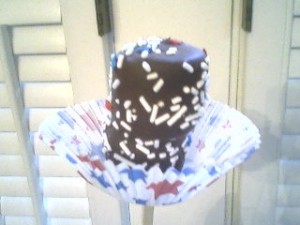 Start by pushing 2 large marshmallows onto a stick. I used the same sticks that I used for the Homemade Corn Dogs.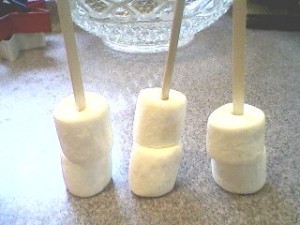 I melted Chocolate Almond Bark in the microwave, then dip the marshmallows in the chocolate, and let the excess chocolate drip off. We used a plastic glass for the height, to make the dipping easier.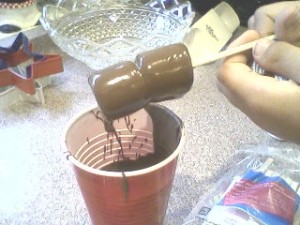 Hold the stick over a plate and sprinkle with festive sprinkles. Tip: I tried rolling the marshmallows in the sprinkles, but they got clumpy in the chocolate.
After they set up in the frig, I cut a small slit in a cupcake liner and fed the stick through. I covered a styrofoam block with a red napkin and poked the sticks in for display.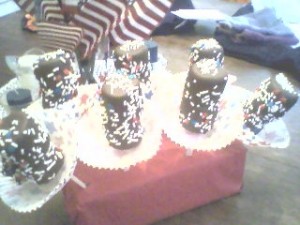 A couple weeks ago I shared these Fourth of July Desserts, among those were these Sparklin' Marshmallow Crispy Treats. I started with the Rice Krispie Treat recipe that I like to use…
1 c. White Karo Syrup
1 c. White Sugar
Bring to bubble on stove
Stir in 1 c. Peanut Butter then stir in 6 c. Rice Krispie Treats Cereal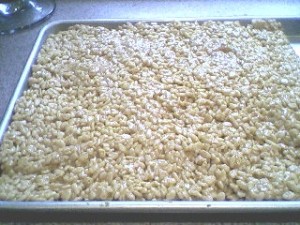 I found these great star cookie cutters at Walmart. Even though I have hundreds of cookie cutters, I didn't have a star cutter that was big enough.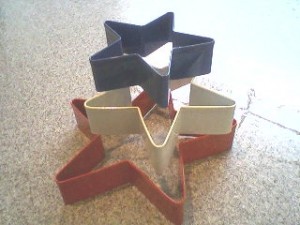 I cut the treats while they were still pretty warm, it made the cutting lots easier. The recipe I use keeps them soft, but I wanted to be sure I could cut them and also put the stick in easily before they set up.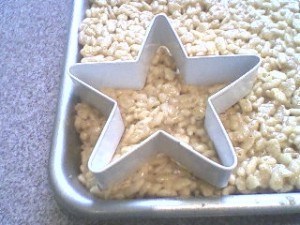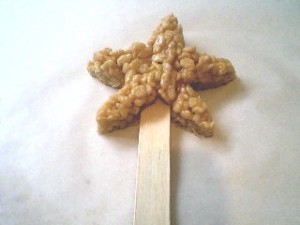 I decorated them with some blue and red frosting. And added a few sprinkles on some. I displayed them using the same method that I used for the Marshmallow Treats.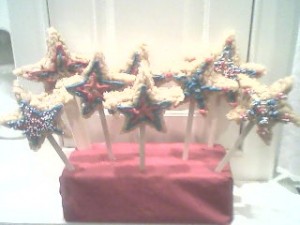 My son enjoys a treat for the fruits of his labor…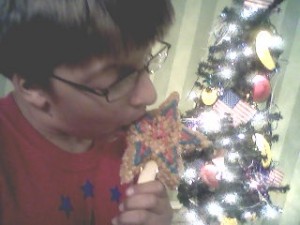 For more great blog carnivals, please visit:
~Ultimate Recipe Swap hosted by Life As Mom